Quality standard poodles in black, blue, apricot, cream and occasionally parti-colors
Don't miss out on a summer of fun
with a new companion!
(ready for new home now)


Please fill out our puppy questionnaire
and/or call 231.266.5937 if you are interested in any of our current available puppies.



We have two handsome boys available.
The apricot puppy is a month younger than the parti colored puppy.
More info regarding purchasing a puppy, including price can be found on our
information
page.
Looking for a "guardian home" for this handsome puppy. He will be a loyal, loveable companion who will enjoy snuggle time and going for walks. Moderate energy level.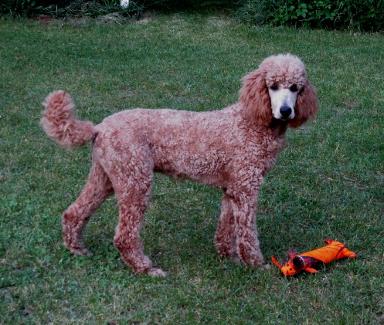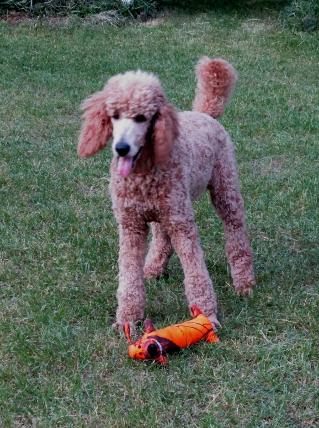 This boy is outgoing and has a moderate to high energy level. He would do well in a home that is looking for a dog with the ability to get involved with some kind of dog sports. He has two male siblings who are learning to be service dogs and one started in dock diving. One of his sisters is also swimming and retrieving bumpers. He would be a "Great" addition to an active family or single person.
Both parents are health tested!
At the lake with his mom, Charli who has the bumper playing keep-away!!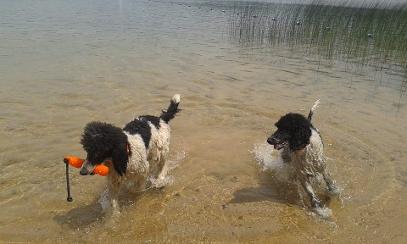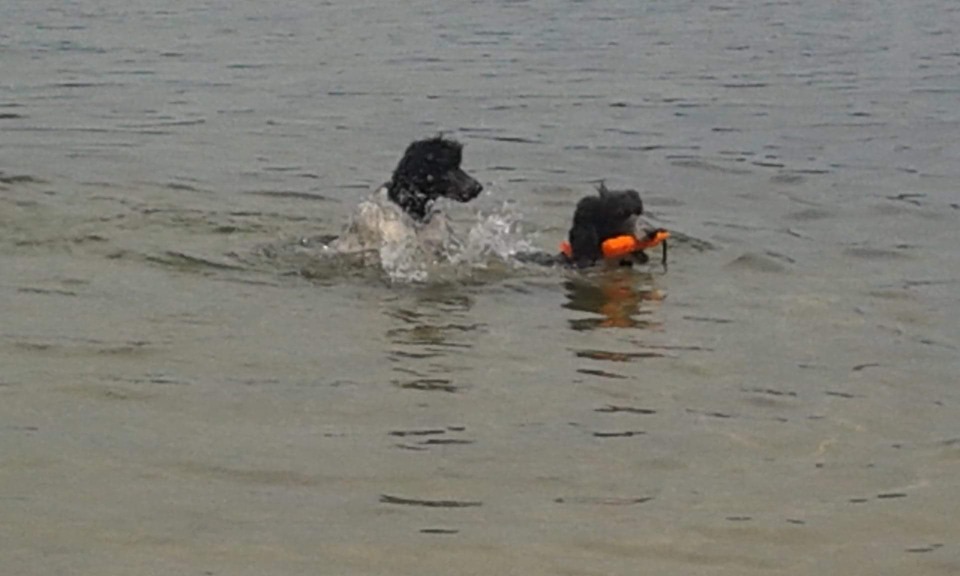 Attention!! We have received some questionnaires without any contact information. Please note that we can not directly respond to the questionnaire so you need to submit your email or phone number on it if you want us to contact you.

When we consider homes for our foster/guardian arrangement
we can only consider homes that have a secure, fenced
yard and within two hours from our home...no exceptions!
So please acquaint yourself with our program.
We would also be happy to have you speak/meet with some of our
other foster families.


What is a Foster Home? Click Here
Our parents
are health tested and have documentation!