Quality Standard poodles in black, blue, apricot, cream and occasionally parti-colors from Michigan
Welcome to our website....
Our Rivers Edge poodles not only make "Great Family Companions",
they excel at a number of different things!

We have Produced AKC, UKC, INTERNATIONAL & CANADIAN CHAMPIONS,
We have bred and Certified "THREE GENERATIONS " OF THERAPY Dogs,
Our Poodles have become PERSONAL SERVICE Dogs,
SEEING EYE Dogs,
HEARING EAR Dogs,
OBEDIENCE TITLED.

Our Rene' has sired the #11 MASTER HUNTER poodle in the U.S.
We have produced several other retrievers in water & field.

Our poodles have proven to be focused, willing partners....
They can go jogging with their human, retrieving or showing during the day
and cuddle on the couch for the evening!
*2018 celebrates 20 years as owners/breeders/exhibitors of Standard Poodles*
Our experience is an advantage
when looking for a reputable breeder.

and
We never forget our Margot and Rene'
who were our "beginning" of Rivers Edge Poodles.
Margot enjoyed 14 years with us and Rene' 15 years and 9 months!
We terribly miss these two but are so happy
to have their kids, grandkids, great grandkids etc. to carry on with...
Longevity is something we work towards with genetics and environment.
Please enjoy browsing our site!
When we do have puppies they are born and raised "in our home not another building".
Our parent dogs are Health Tested for Hips, Eyes, DM, NE and vWD primarily.
We have recently implemented the new Diversity DNA test by UC Davis Genetics Laboratory.
We feel confident this will help us make better choices when breeding to
insure stronger immune systems for each puppy we bring into the world.
We do not ship our puppies as we love to meet their new families in person.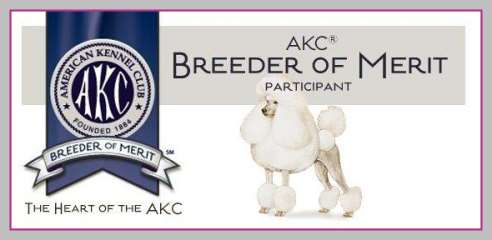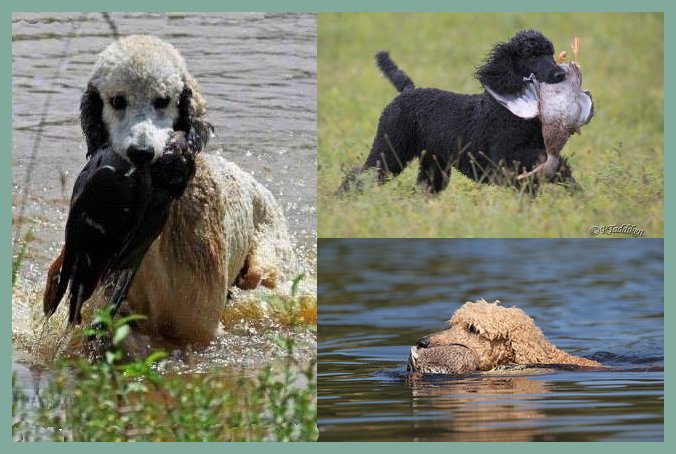 Some of our home bred retrievers from our solid and parti lines!
Copyright 1998-2019 Rivers Edge Standard Poodles......Website designed by Gina