Quality standard poodles in black, blue, apricot, cream and parti-colors located in Michigan
Our Robyn (click on her name) will be having her puppies Mid September.
Puppies will be available Mid November.
Sire is our Gunner (click on his name).
Colors expected are black, blue, apricot and red.
We do not expect parti-colored puppies from these two.


We will be getting back with all those who have filled out our puppy application
a few days after the puppies are born and settled in. So PLEASE
be patient! We know everyone is getting excited...we are too!!
We are planning on solid and parti colored puppies from either
Paris and/or Chiffon later 2020.
We have an almost 4 year old Pretty Black female available to a pet companion home.
She is about 22 inches tall and about 38 lbs.
She is very active and bouncy so will not be appropriate for young children under 10 years old for fear of knocking them down. No one over 65 years of age either.
She will do well in an active family who likes going for walks.
A fenced yard is a must...no acceptions.
No small pets. An older medium-sized dog would be better for her companionship.
She is house trained using a doggy door.
We will be screening carefully to make the best match for her so that means a couple of visits.
At least one at our home and one at yours.


Inquiries Welcome via our questionnaire below........

Below is a puppy photo of her at 10 months and one from last winter.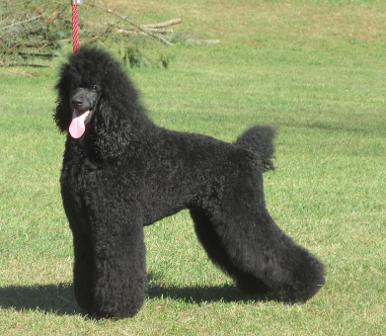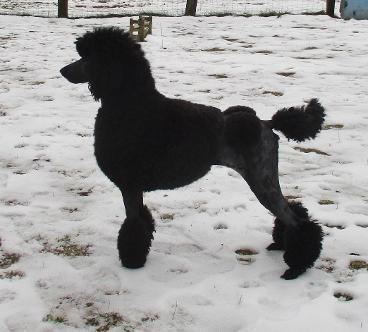 Attention!! We have received some questionnaires without any contact information. Please note that we can not directly respond to the questionnaire so you need to submit your email or phone number on it if you want us to contact you.

When we consider homes for our guardian arrangement
we can only consider homes that have a secure, fenced
yard and within two hours from our home...no exceptions
unless you already have a poodle from us!
So please acquaint yourself with our program.
We would also be happy to have you speak/meet with our
other guardian families.


What is a Guardian Home? Click Here
Our parents
are health tested and have documentation!