Quality standard poodles in black, blue, apricot, cream and parti-colors located in Michigan

Update 1/12..... Introducing our new litter
of solid colored puppies!

We have Black puppies available...boy and girl....

We are accepting deposits now!
Mom is our Neon and Dad is our multi-titled Obedience and retrieving, Gunner.
click on their name links to visit their pages.
We will be evaluating puppies at approximately 7 weeks old for therapy, possibly retrieving and general pet companions.
Neon's past puppies are performance titled and loving pets.
This is Gunner's first litter.

Accepting applications stating your interest.
We will respond to those who have submitted an application.
They will be ready to leave for their new homes on February 15th.
If you are not prepared to bring home one of these puppies at that time, please do not place a deposit.

*We give discounts to families who already have/had a poodle from us*

Boys
1. Rob & Julie "repeat family" deposit made
2. Rebecca Deposit made
3. black boy available
Girls
1. Becky Deposit made
2. Mimi "repeat family" deposit made
3. Susan "repeat family" deposit made
4. pending
5. black girl available



Current photos below of the puppies
Puppies are four weeks of age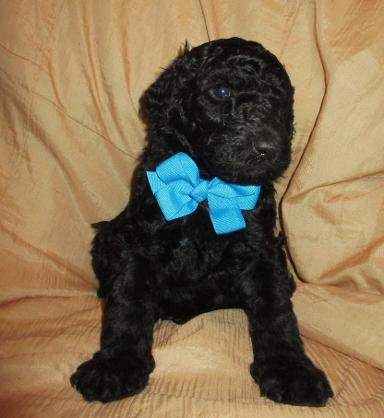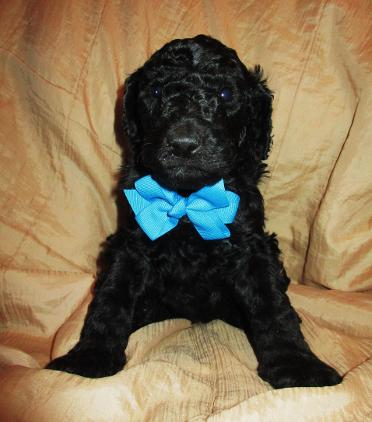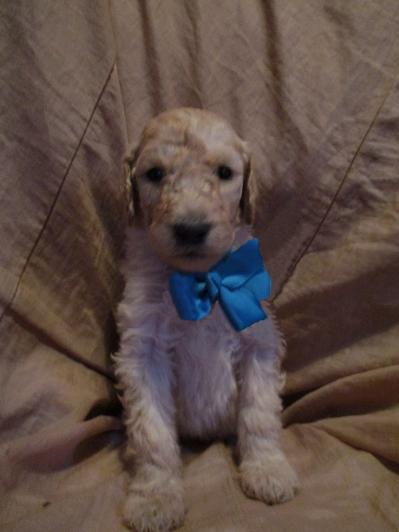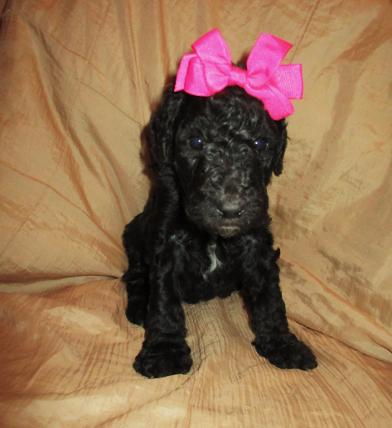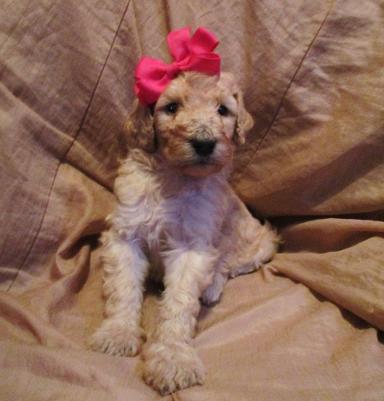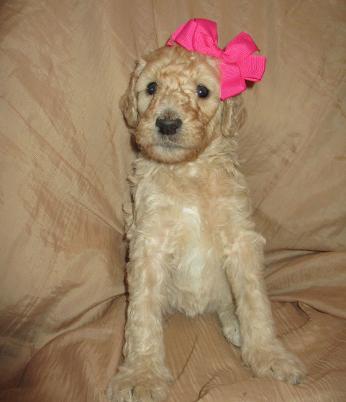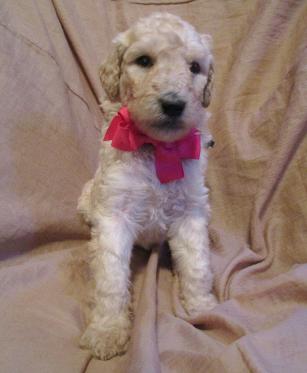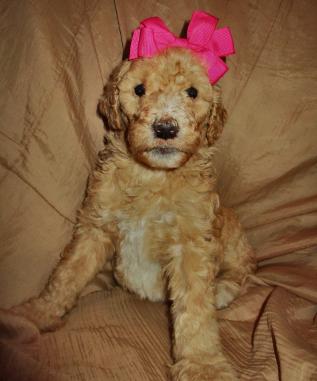 Puppies are beginning to notice and play with each other!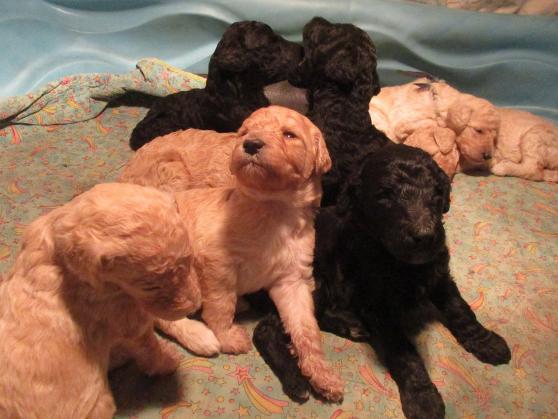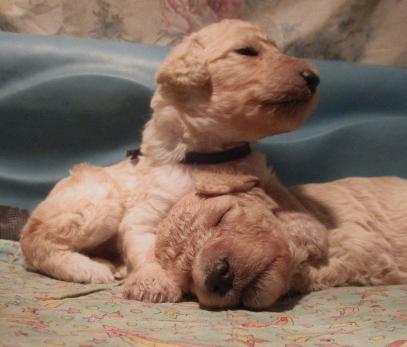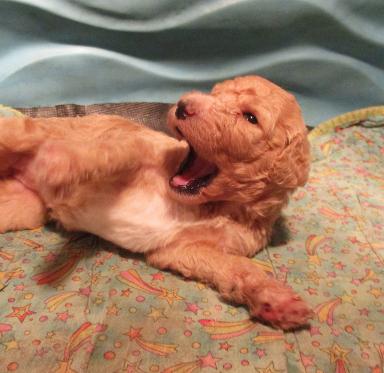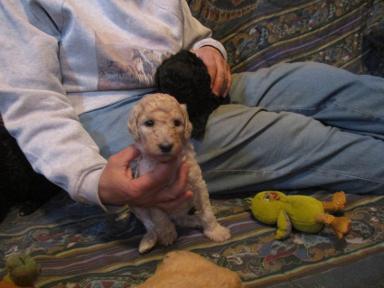 Sharing some photos of one of Neon's girls from her previous/only other litter.
Aurora is a lovely, smart girl who has been earning a bunch of titles with her guardian mom, Carrie.
They sure enjoy having fun in obedience and conformation events.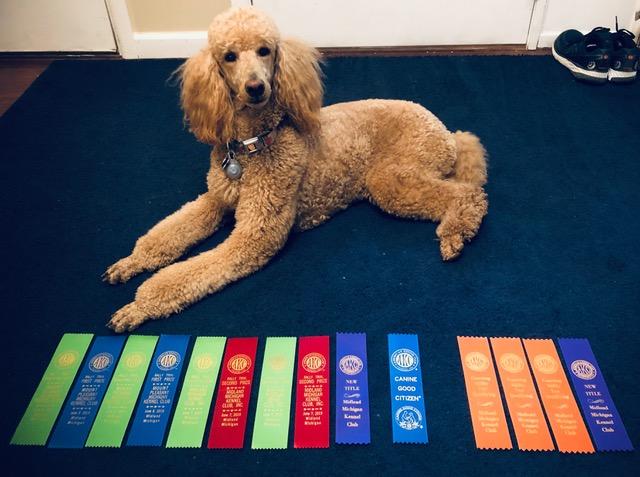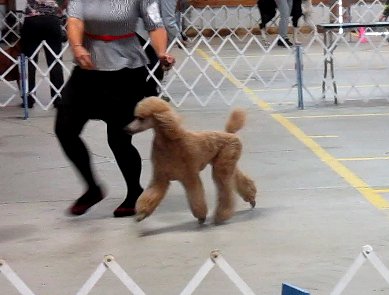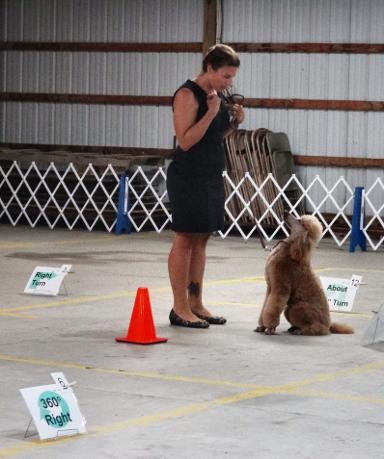 We have also planned for a parti-colored litter.
Mom to be is our Charli. Dad is our new Champion Wyatt.
Charli's past puppies are in training to be service dogs, performance dogs and beloved companions.
Puppies will be available the end of March.
We will be looking for a guardian home for a female puppy from this litter.
Go to our Guardian page for more info. regarding this type of arrangement.
We give priority to groomers and Standard poodle owners.
Our partis have the name prefix....Mozaic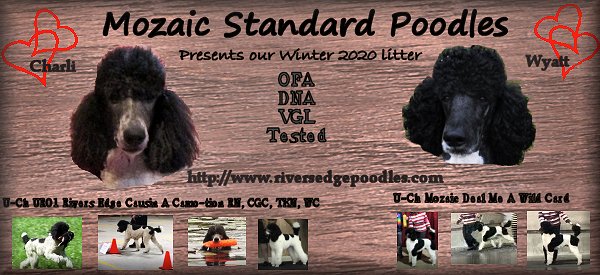 We have a handsome boy looking for
his forever home!


Please fill out our puppy questionnaire
and/or call (231)266-5937 if you are interested.



Our handsome apricot puppy boy, "Rowdy" is looking for a Guardian home. He is about 22" tall so just "Perfect" for cuddling. He will be a loyal, loveable companion who will enjoy going for walks. Moderate to low energy level. Great personality for an Obedience prospect.
He has a beautiful coat of hair so could be used for grooming competitions.
Parents have Excellent and Fair Certified OFA hip results. Eyes tested. Unrelated breeding according to UC Davis Laboratory DNA results.

If you are the sort of person who is willing to "share" your love and care with us regarding our guardian program...this is the best way to have a pick puppy at no purchase price. We do require fenced yards for our guardian dogs.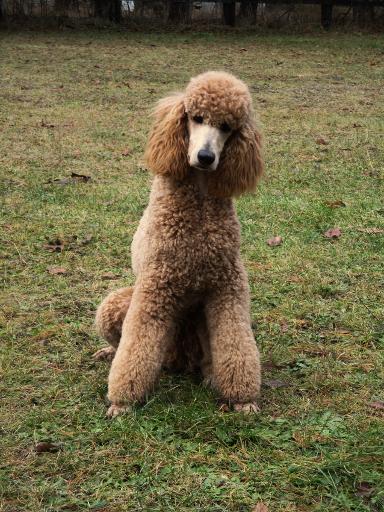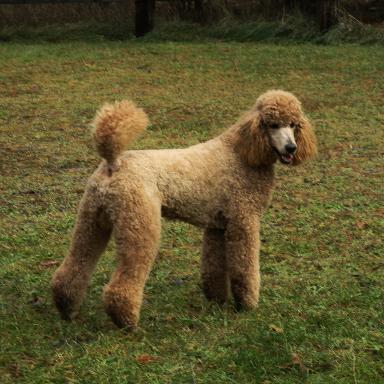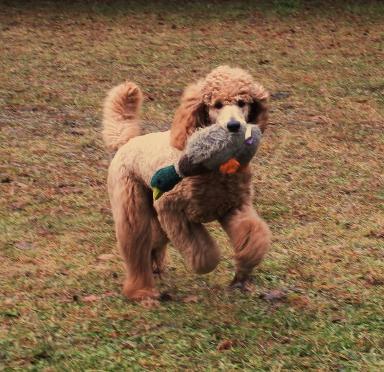 Attention!! We have received some questionnaires without any contact information. Please note that we can not directly respond to the questionnaire so you need to submit your email or phone number on it if you want us to contact you.

When we consider homes for our guardian arrangement
we can only consider homes that have a secure, fenced
yard and within two hours from our home...no exceptions
unless you already have a poodle from us!
So please acquaint yourself with our program.
We would also be happy to have you speak/meet with our
other guardian families.


What is a Guardian Home? Click Here
Our parents
are health tested and have documentation!