Quality standard poodles in black, blue, apricot, cream and parti-colors located in Michigan
Puppies arrived Tuesday, March 2

from the planned breeding between
our Charli and imported from Spain, AKC Ch. Drakkar.

We will be getting back with all those who
have filled out our puppy application.
If you did fill out an application, don't hesitate to contact us
as we will be catching up on our rest for the first week
and may not get back with you as soon as we would like.

Some may not have waited for one of these puppies
so feel free to contact with inquires.

Puppies would be ready for new homes Mid May.

Complete health testing on both parents!
No "Breeding Rights on pups"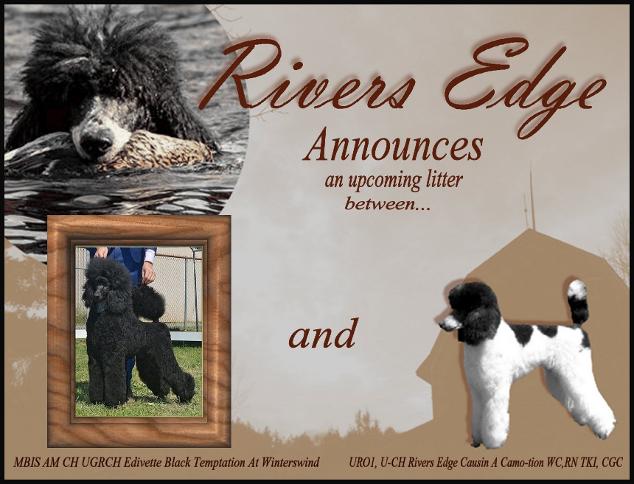 Charli & Drakkar puppies 2nd day..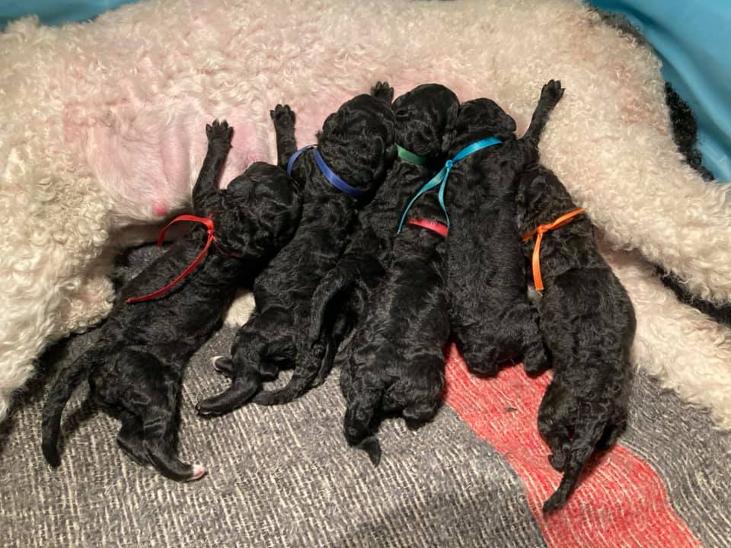 planned breeding below...
We have also made plans for Parti-colored puppies in
(black/blue and white and possibly silver and white)
available end of June if pregnancy is confirmed!
These will be small to average size Standard poodles...
22-24 inches tall and 35-45 lbs depending on gender.
Our last parti litter was all spoken for before they were ready to leave for their forever homes.
So if you have been wishing to add a parti-color poodle to your family contact us early to get on our list.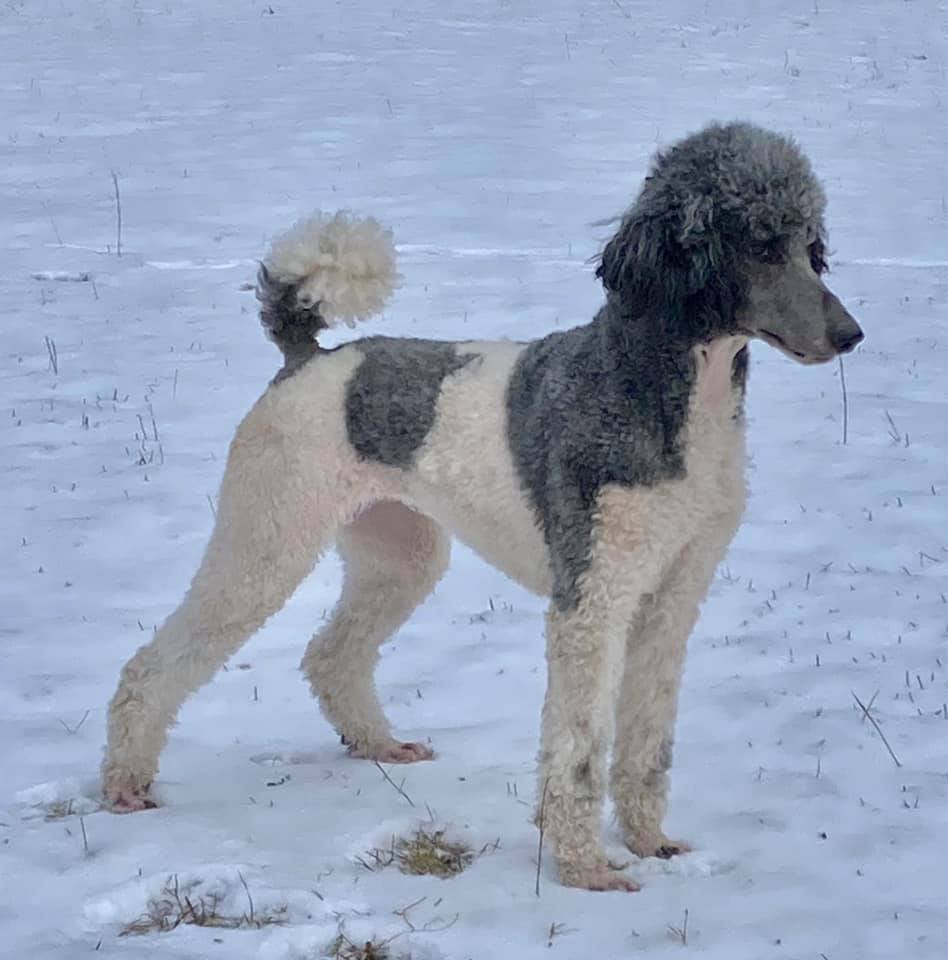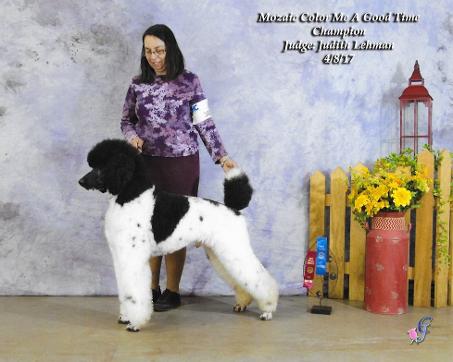 We could have your next Companion, Obedience project,
therapy dog and/or hunting partner.
View our
information
page for details about
adding a Rivers Edge puppy to your family..
Attention!! We have received some questionnaires without any contact information. Please note that we can not directly respond to the questionnaire so you need to submit your email or phone number on it if you want us to contact you.

When we consider homes for our guardian arrangement
we can only consider homes that have a secure, fenced
yard and within two hours from our home...no exceptions
unless you already have a poodle from us!
So please acquaint yourself with our program.
We would also be happy to have you speak/meet with our
other guardian families.


What is a Guardian Home? Click Here
Our parents
are health tested and have documentation!