Quality standard poodles in black, blue, apricot, cream and parti-colors located in Michigan
Our Robyn (click on her name) had her puppies September 17.
They will be ready to leave home the weekend of November 21-22.
Sire is our Gunner (click on his name).

At this time we have one female available and can accept a deposit on her.
All of the boys are spoken for with deposits received and/or pending..
Puppies are eating puppy food along with mom's milk. They don't play much with toys yet but are discovering each other's ears, tails and hair to grab and pull on. They still take long naps at this age!!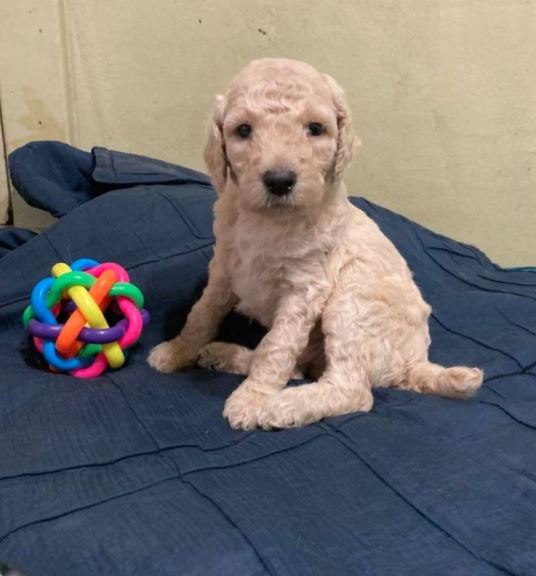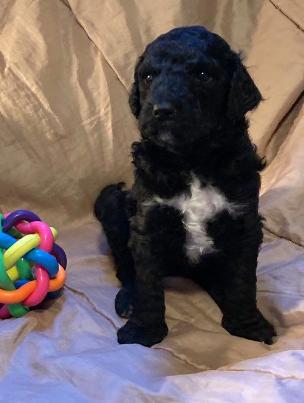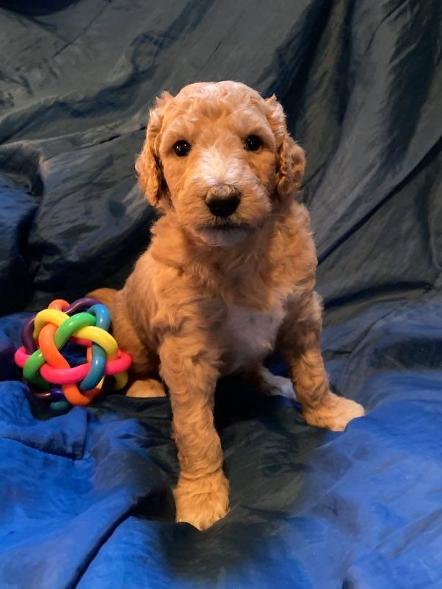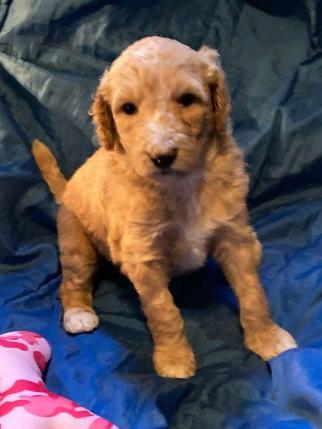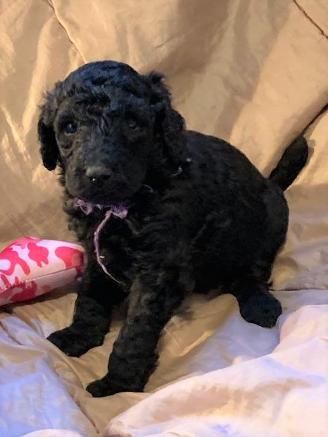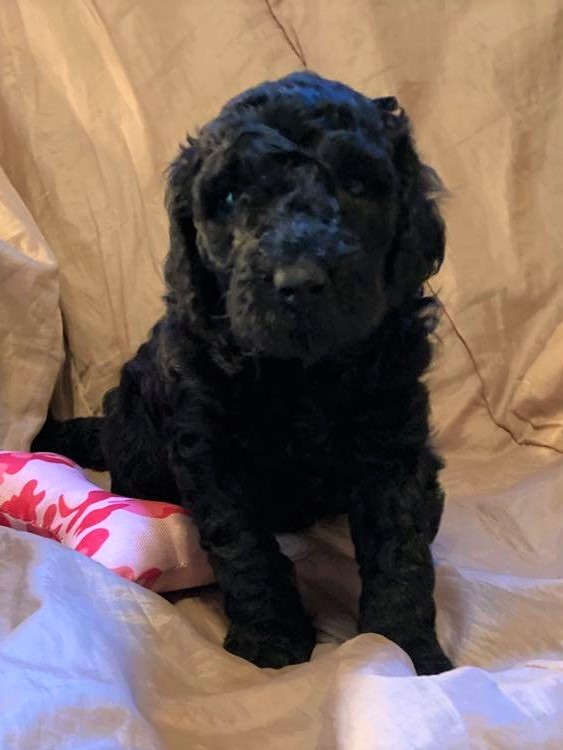 **We have chosen this girl....orange ribbon**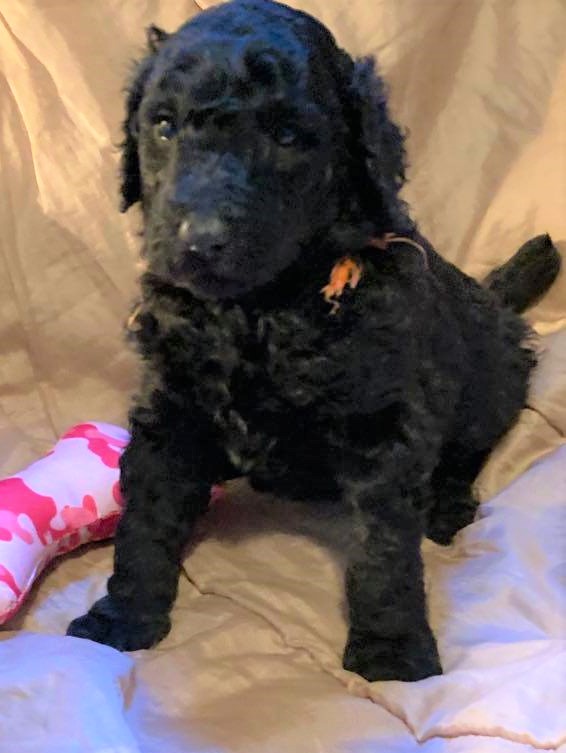 These are the girls..from top left to right etc.
Apricot girl, No Ribbon girl, Purple Ribbon girl and Orange Ribbon girl.
The puppies go outside for the first time.....5 weeks old.
We have some plans for solid and/or parti colored puppies
early 2021.
Hope to update this information by sometime
in November.
Attention!! We have received some questionnaires without any contact information. Please note that we can not directly respond to the questionnaire so you need to submit your email or phone number on it if you want us to contact you.

When we consider homes for our guardian arrangement
we can only consider homes that have a secure, fenced
yard and within two hours from our home...no exceptions
unless you already have a poodle from us!
So please acquaint yourself with our program.
We would also be happy to have you speak/meet with our
other guardian families.


What is a Guardian Home? Click Here
Our parents
are health tested and have documentation!