Quality standard poodles in black, blue, apricot, cream and parti-colors located in Michigan

We are looking for guardian homes for our Sable puppy girls, Carmine and Seville............please consider this special arrangement!
Contact for more info.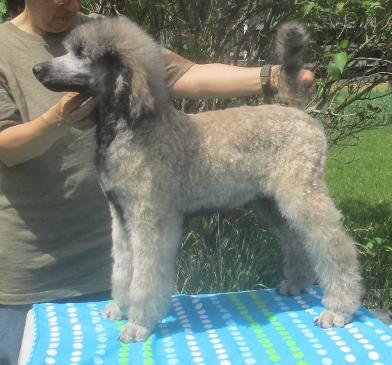 Our Sable puppies will make great loving, loyal companions as well as obedience and walking partners.
Mom to these puppies is our lovely, Nikki. Visit her page from her link. This is Nikki's second and final litter. Mom is 25" tall and 50lbs. Dad is a darker Phantom/Sable and 24" tall and about 48lbs.

Attention!! We have received some questionnaires without any contact information. Please note that we can not directly respond to the questionnaire so you need to submit your email or phone number on it if you want us to contact you.

When we consider homes for our guardian arrangement
we can only consider homes that have a secure, fenced
yard and within two hours from our home...no exceptions
unless you already have a poodle from us!
So please acquaint yourself with our program.
We would also be happy to have you speak/meet with our
other guardian families.


What is a Guardian Home? Click Here
Our parents
are health tested and have documentation!