Michigan raised quality standard poodles in black, blue, apricot, cream and occasionally parti-colors
Rivers Edge Ami D' Or RN, CGC
Ami is a part of our foster program and lives in a wonderful home close by.
She from the last litter of our Gidget and Rene'.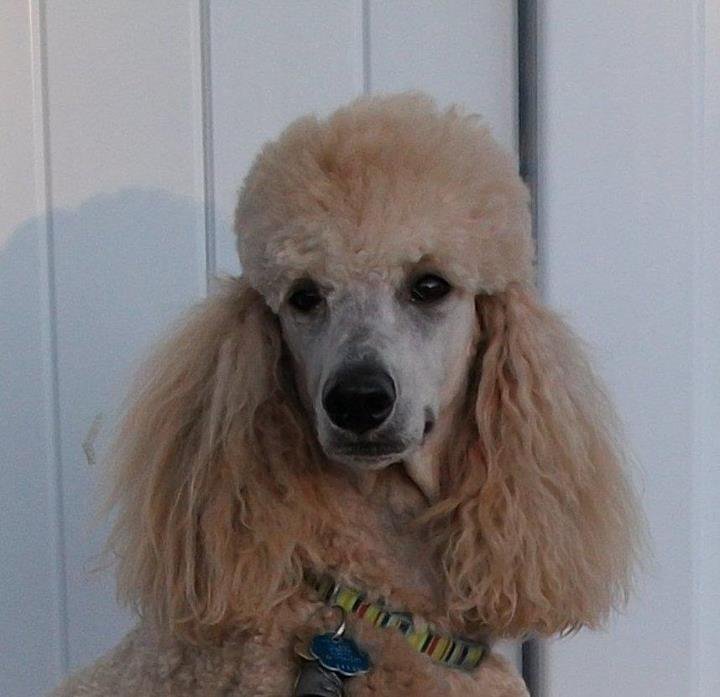 Ami at home with her buddy, Ruger.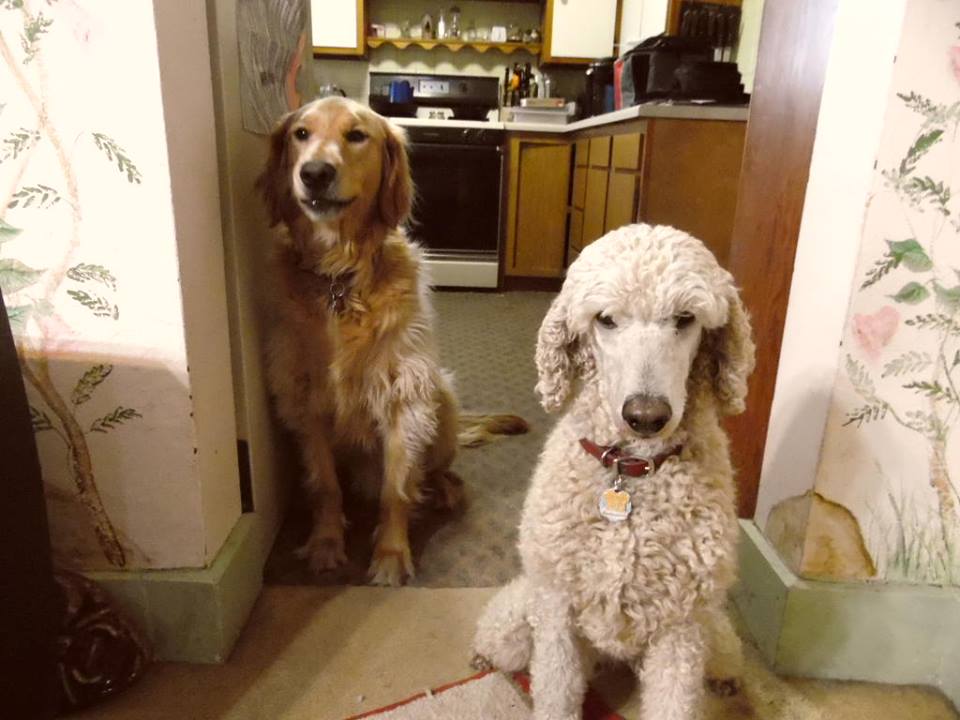 Ami comes to visit us on a regular basis for grooming.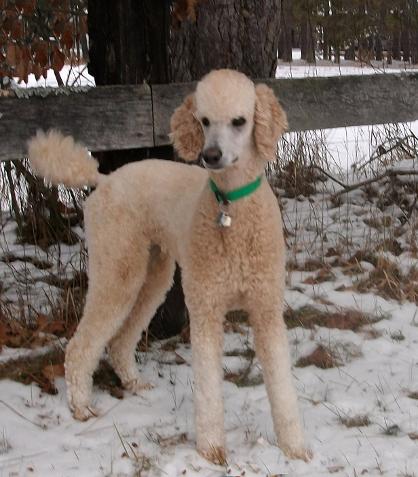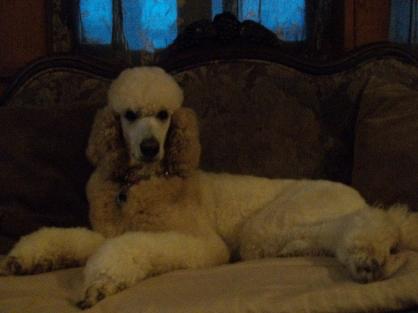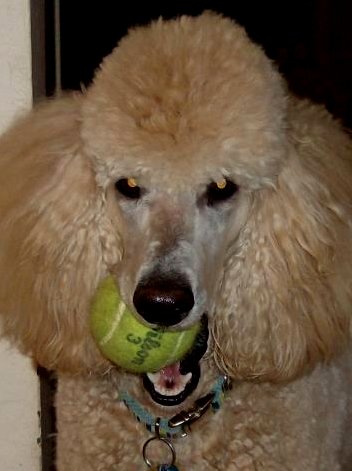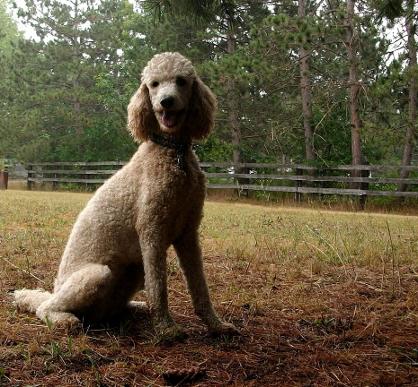 Ami earned her AKC Rally Obedience title and got a first place score for one of her wins......way to go Ami!!