Quality standard poodles in black, blue, apricot, cream and parti-colors located in Michigan


UKC Ch Mozaic Unique Phenomenon aka "Naomi"

Naomi is our 4th generation of multi-colored poodles but our 2nd generation of phantoms.
She is a great granddaughter of our Angelique(parti) who we discovered
carried a number of different patterns besides the parti colors.
Naomi's grandma, Unique was our first Sable who we then bred to a phantom.
Mariah came on the scene from that breeding who was our "first" phantom.
We then bred her to a tri-color parti who carried for phantom and we were
excited when we recieved a whole litter of phantoms.
Unfortunately there were only 4 puppies.
We had promised them all so we were not able to keep one for ourself.
But the following year, the stud dog owner decided she did not want
to keep this beautiful girl so she was gladly accepted back.
We registered her, named her, grew some hair and started showing her.
She loved every minute of it and is well on her way to becoming a Grand Ch.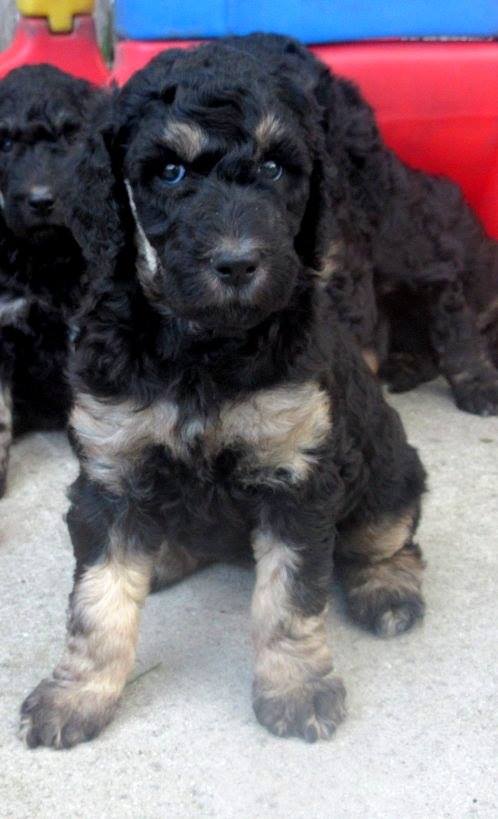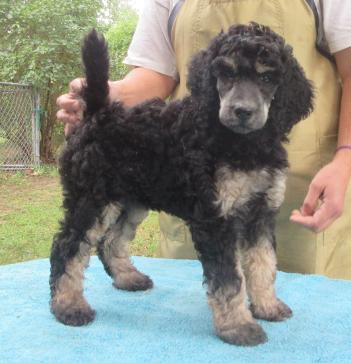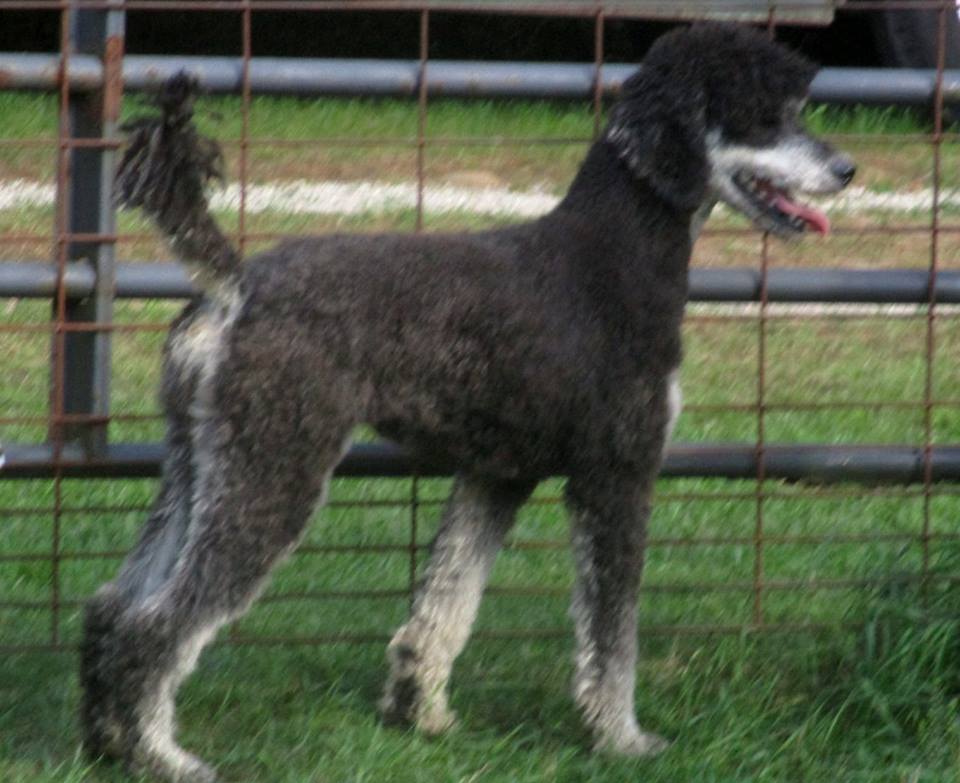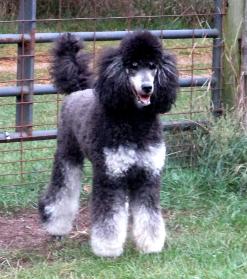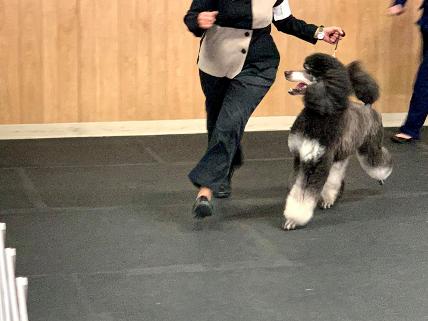 Earning her Championship at Whitmore Lake show