Quality standard poodles in black, blue, apricot, cream and occasionally parti-colors in Michigan
Rivers Edge Ami D' Or RN, CGC
Ami was a part of our foster program. She is now retired from breeding and raising two beautiful litters.
Her foster home was/is close by so we still get to see her when she comes for grooming.
She from the last litter of our Gidget and Rene'.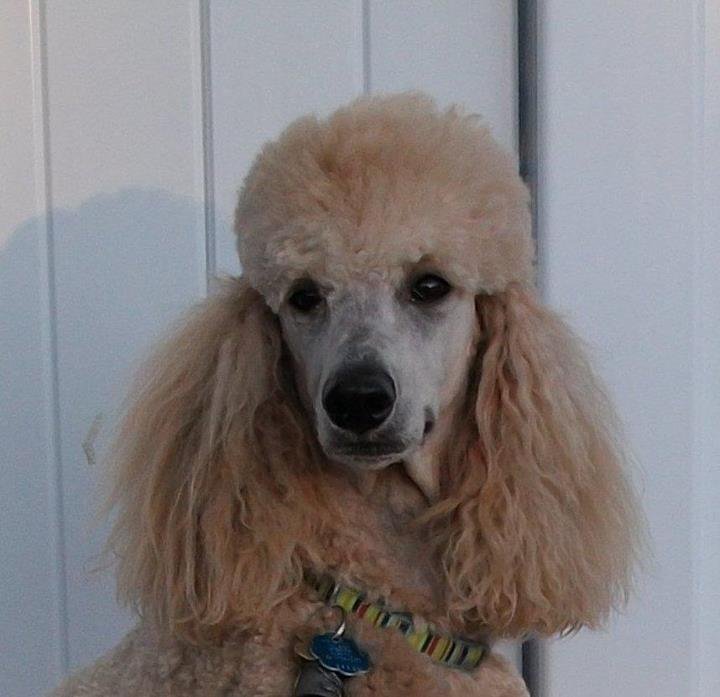 Ami at home with her buddy, Ruger.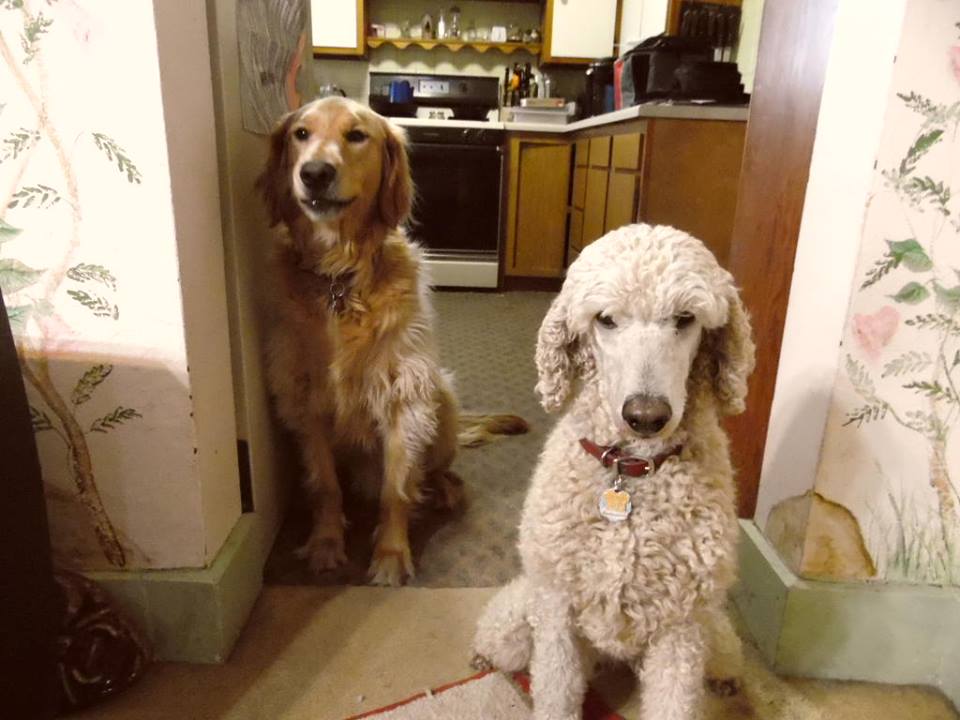 Ami comes to visit us on a regular basis for grooming.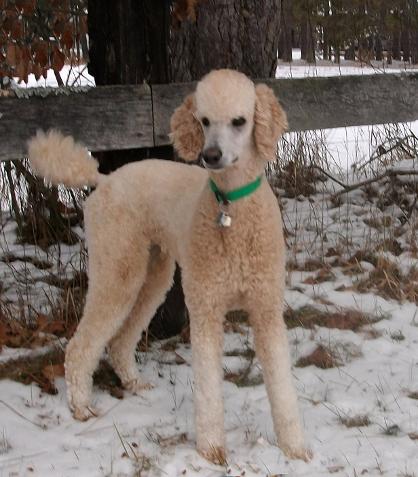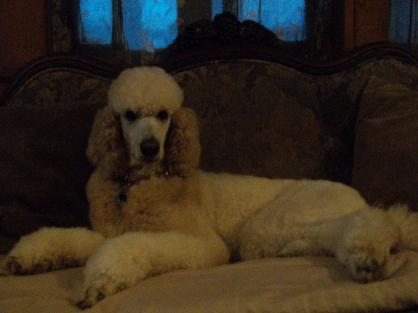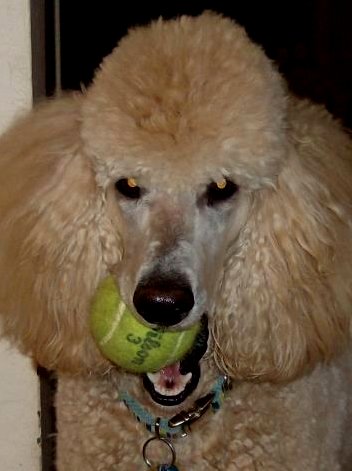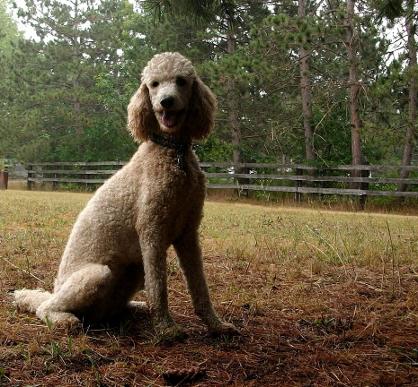 Ami earned her AKC Rally Obedience title and got a first place score for one of her wins......way to go Ami!!