Quality standard poodles in black, blue, apricot, cream and parti-colors located in Michigan
Available now....one boy from our 2021 litter
and our new litter from Rocksy X Legacy has arrived.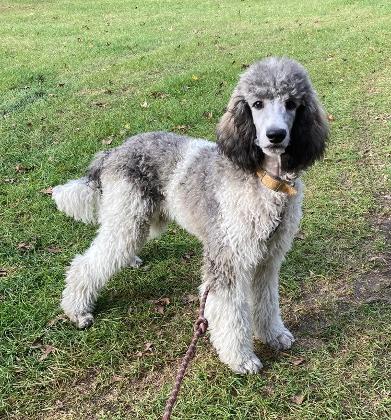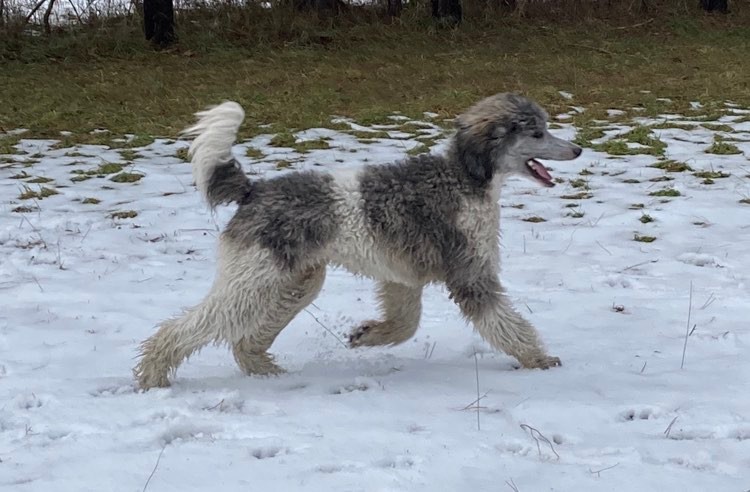 This beautiful boy is patiently looking for his forever companion home. He is from our May 12, 2021 Paris and Gunner litter. We desire a home with freedom to run and play in either a large fenced yard or in the country....no apartments or having to go on potty breaks "only" at the end of a leash.
Having another dog to play with would be great for him.
A household with a single person or young to middle aged adults, also older children who can play fetch or take him on walks would be great!. He is a normal bouncy but not overly active boy who would be too strong for an elderly person to walk at this stage. His mature size will be around 26" tall and 60+ lbs.
He is coming along with his potty training...does well with crating. He has ALL of his vaccinations!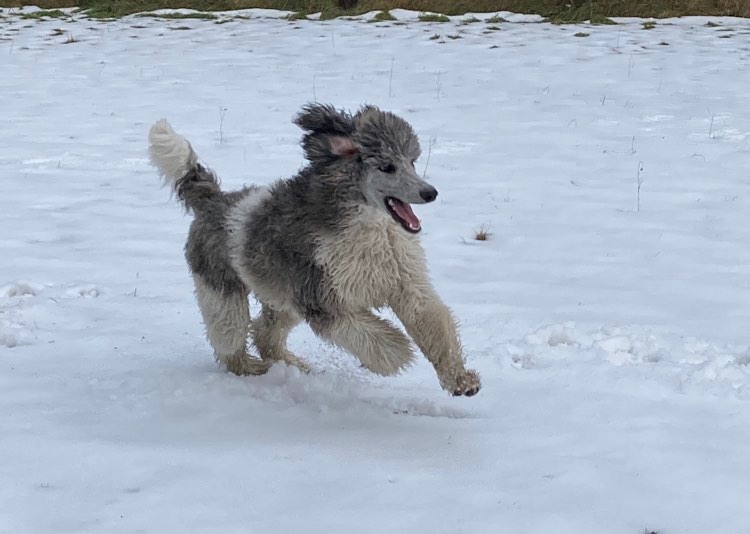 Our Rocksy and Legacy litter have arrived.
As anticipated, we have a gorgeous bunch of puppies in Apricot and black. We are accepting deposits now and still have a nice selection available.
We will be having the puppies evaluated and one trained by a professional Service Dog Trainer so if you have been searching for a service dog that requires performing important tasks....Please fill out our puppy application so we can help match you with a puppy. They will be ready for new homes the last weekend of February/first part of March. These puppies will be average size...22-23" tall & 36-40lbs for girls and 24-25" tall and 45-50lbs for boys.
4 week old photos below
We have a black boy available.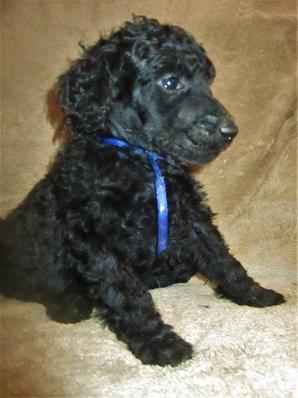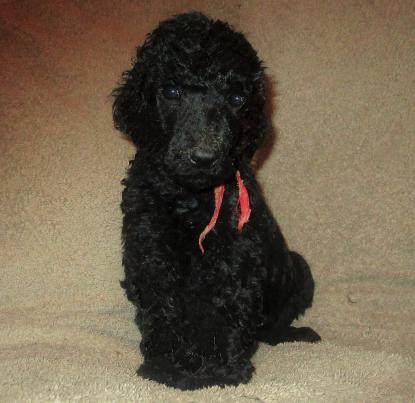 Both of these apricot boys are spoken for.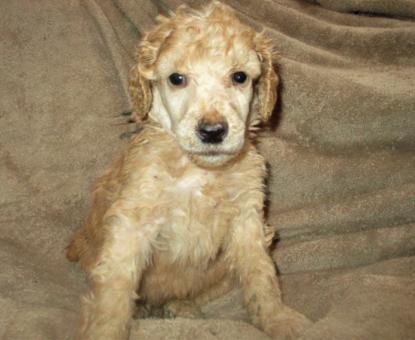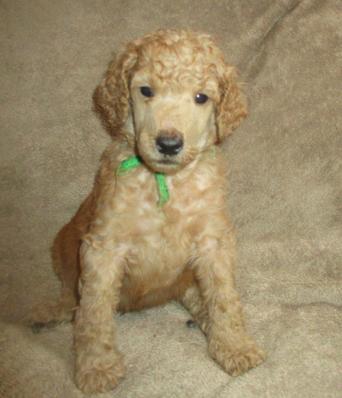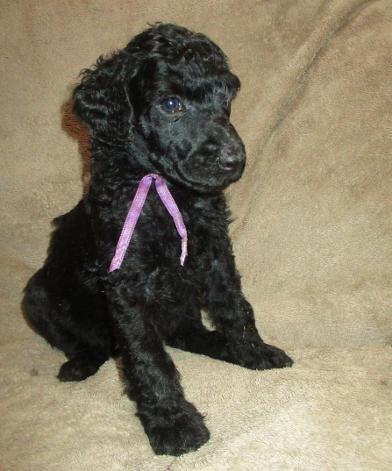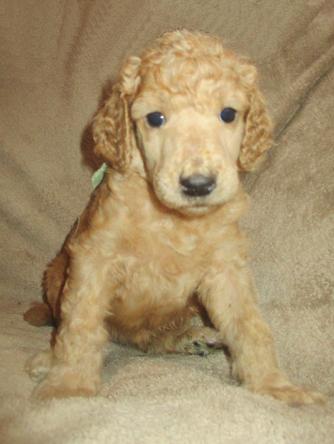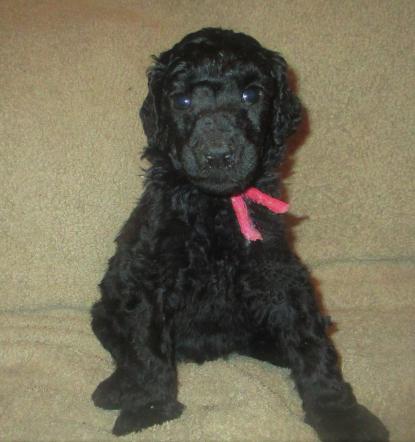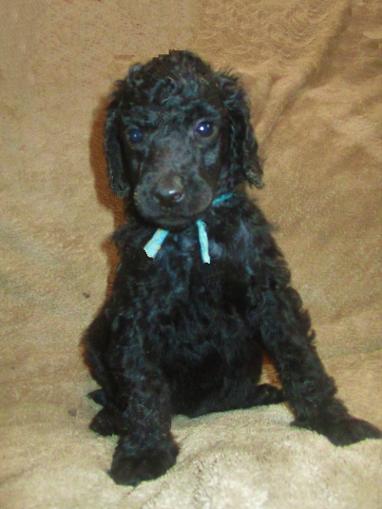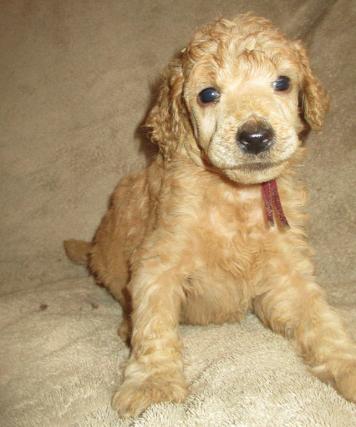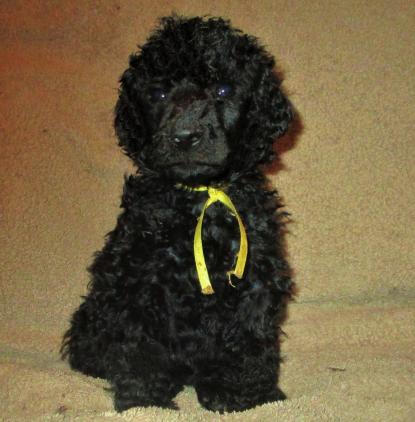 Puppies are growing like weeds and are fat butterballs. They love to eat and so we have introduced them to a cereal mush along with having mom, Rocksy's milk. We've given them more space with designated areas for sleep, potty and playtime.
We have a number of these girls available...getting a deposit in will still secure a choice.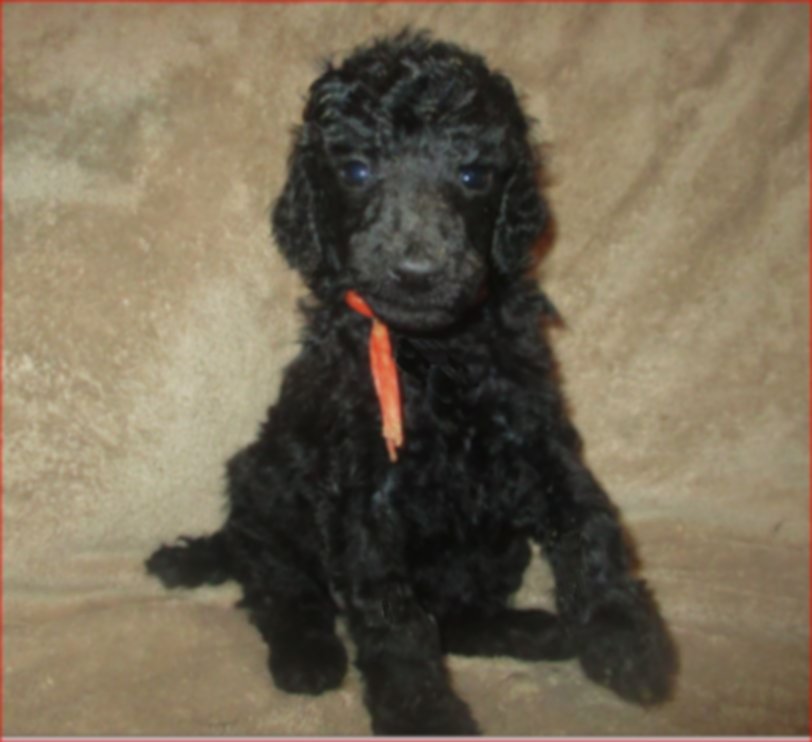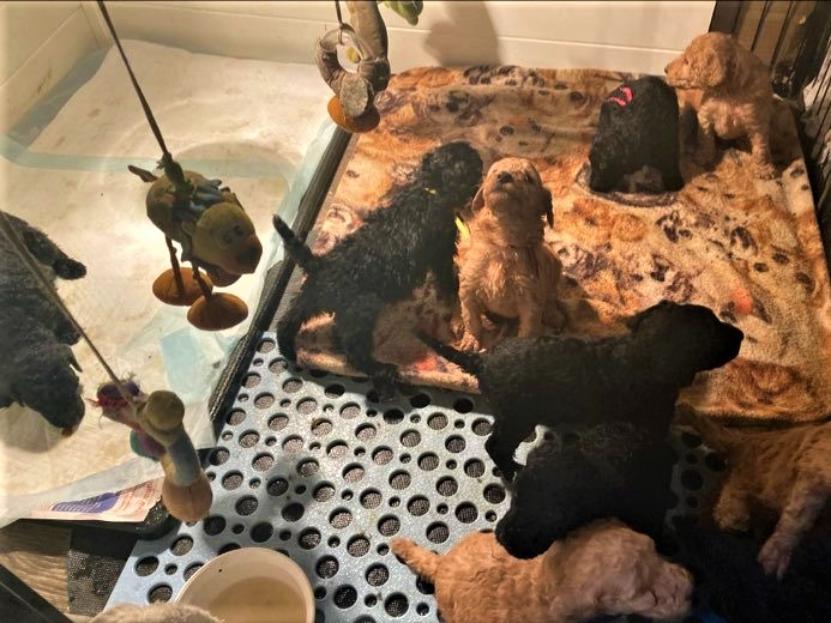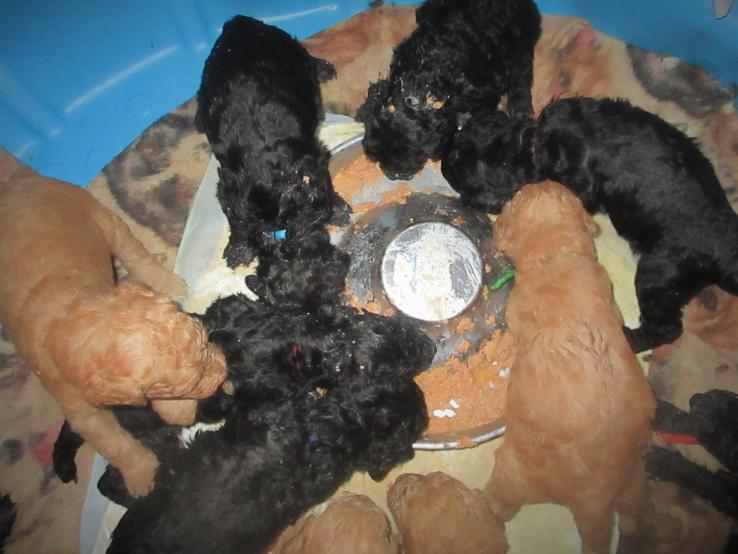 Sleeping in a pile after eating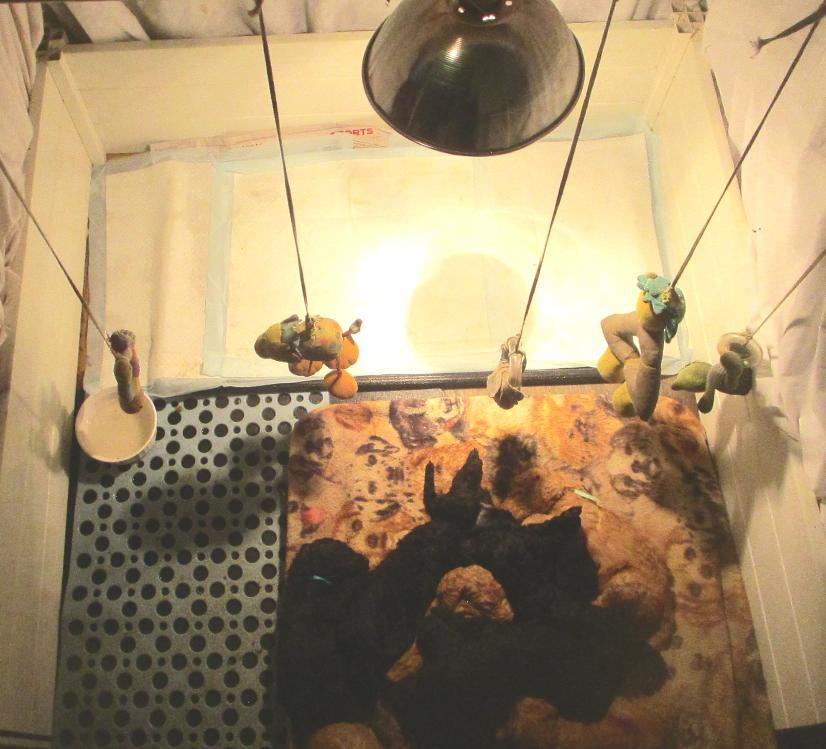 Below is our deposit list on this litter..


Boys
1. Rivers Edge?
2. Isabel
3. Alex


Girls
1. Rivers Edge
2. Robin
3. Anna



This spring and then summer we have plans for a litter with retrieving potential and a parti/solid litter in black and brown. End of the year planning for Sable and phantom puppies.
Feel free to get on our waiting list....
We could have your next loving companion,
obedience or therapy dog
retriever or runing partner.
welcoming a Rivers Edge poodle to your family!
Attention!! We have received some questionnaires without any contact information. Please note that we can not directly respond to the questionnaire so you need to submit your email or phone number on it if you want us to contact you.

Our parents
are health tested and have documentation!