AKC Quality Standard poodles in black, blue, apricot, cream and parti-colors located in Michigan
We have a silver puppy available.


We are accepting a deposit now.




They have

had their tails docked in a long show length.
Dew claws are kept in tact for stablization and
preventing leg issues in old age.




Both parents are health tested above CHIC requirements.



The puppies will have come from grandparents who have achieved a diverse list of accomplishments......from Conformation to Retrieving and Obedience.

These puppies will be Companions willing to please just like their parents and grandparents.

This will be Porsha's final/second litter so if you have been thinking of having one of her puppies, this is the last opportunity!




Puppies will be ready for new homes at 9-10 weeks old.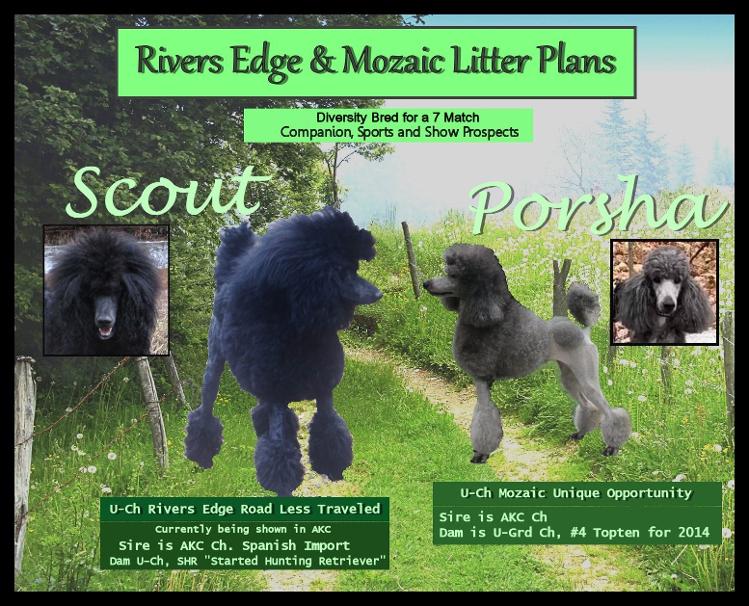 These two photos are the first and second day of arriving....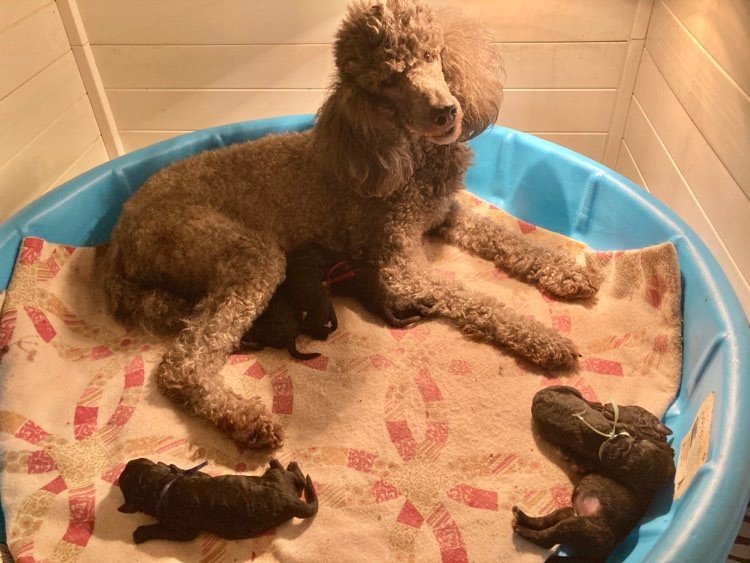 Puppies just turned 8 weeks old and had a busy day with a bath and visit to our vet for their first series of puppy vaccinations. They received an A ok!! Most will be leaving for their new homes next week at nine weeks old. We do have one silver puppy available...a female!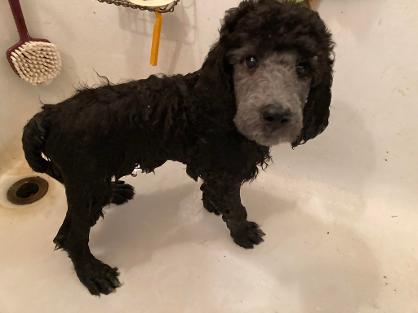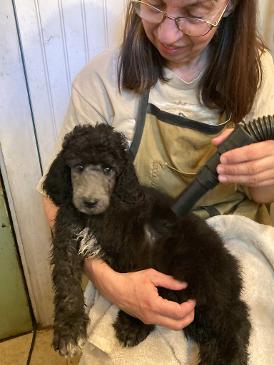 This silver girl is available.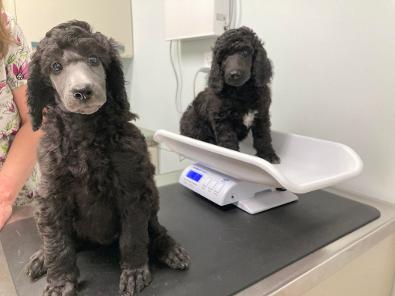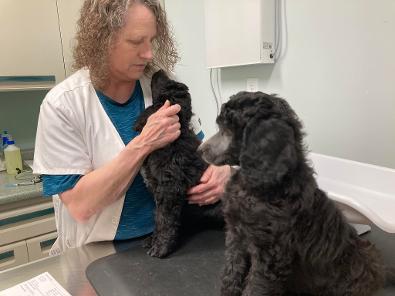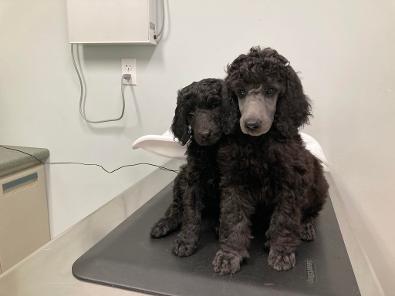 Puppies last week here we will be practicing walking on a leash and going up and down a small flight of stairs.









Puppies are 6 weeks old in photos below. They are in the same order as the 4 wk photos.
We may have a puppy available. We are accepting deposits to hold puppies until ready to leave.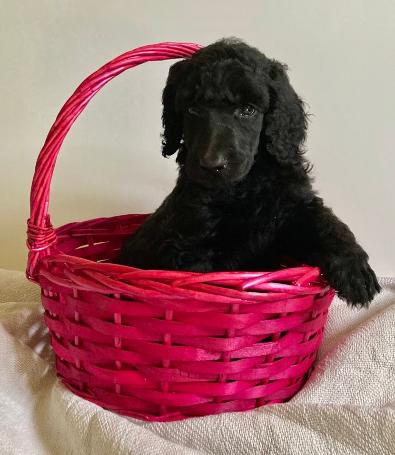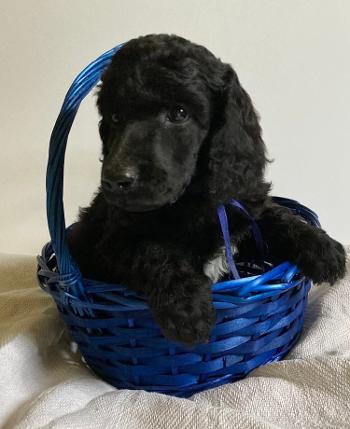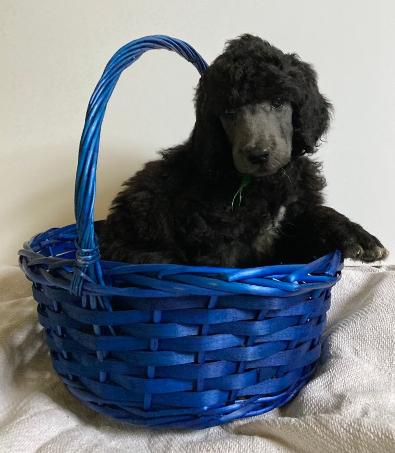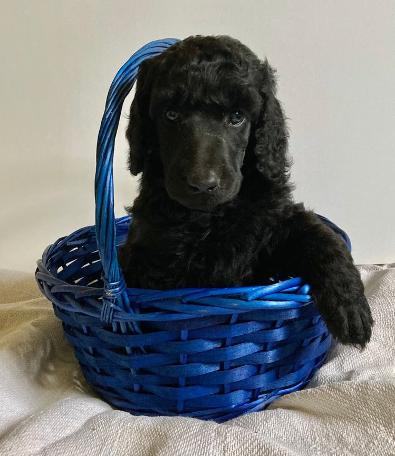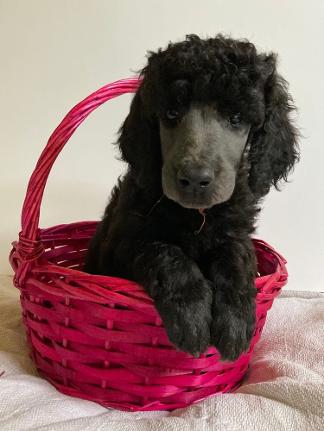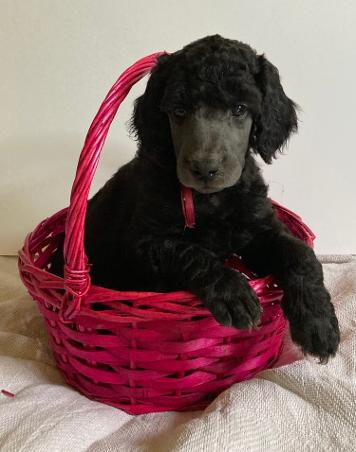 Puppies are 4 weeks old in these photos below.
We may have a puppy available. We are accepting deposits to hold puppies until ready to leave.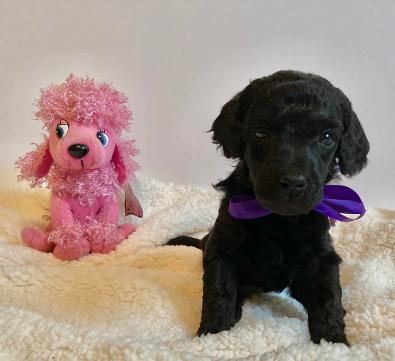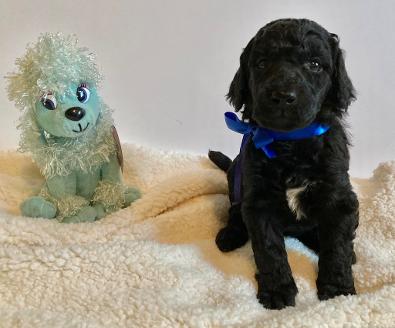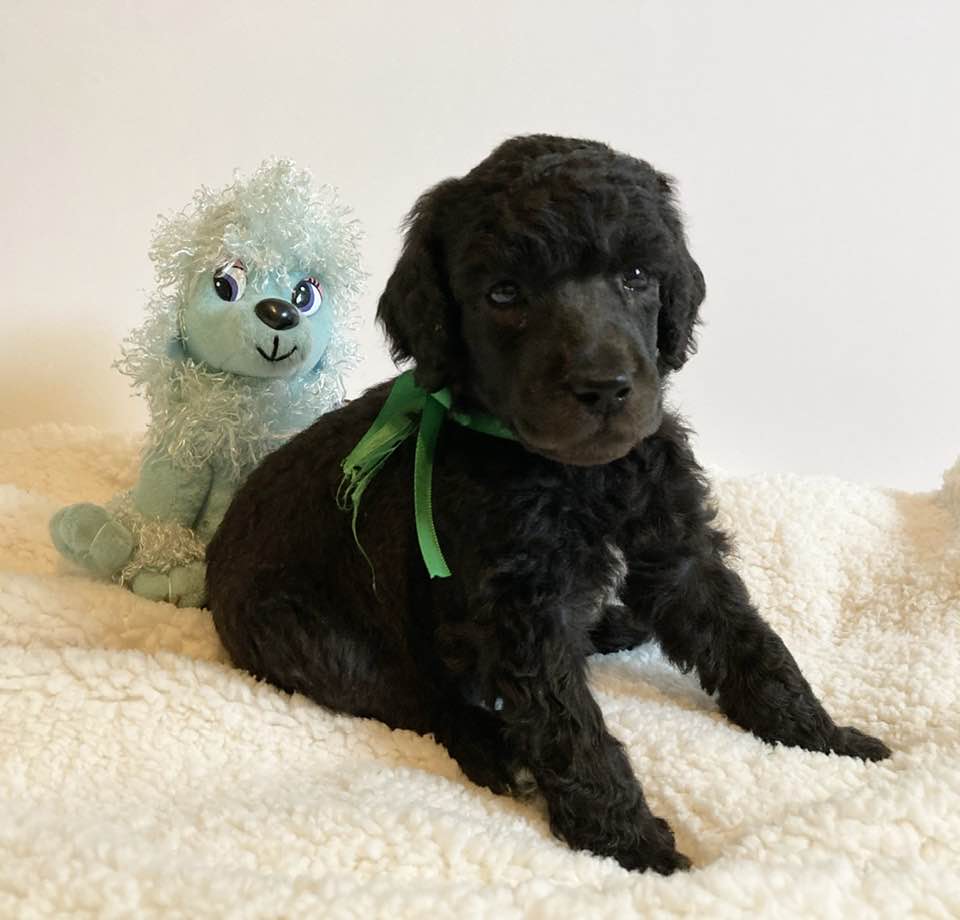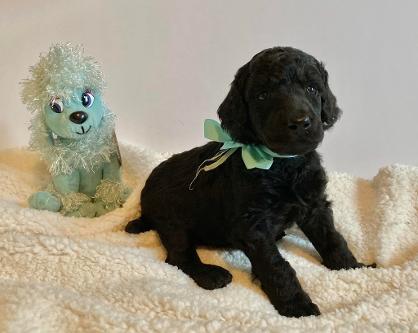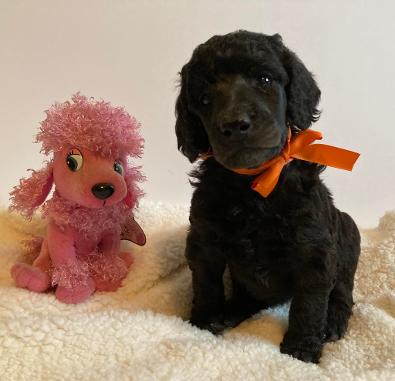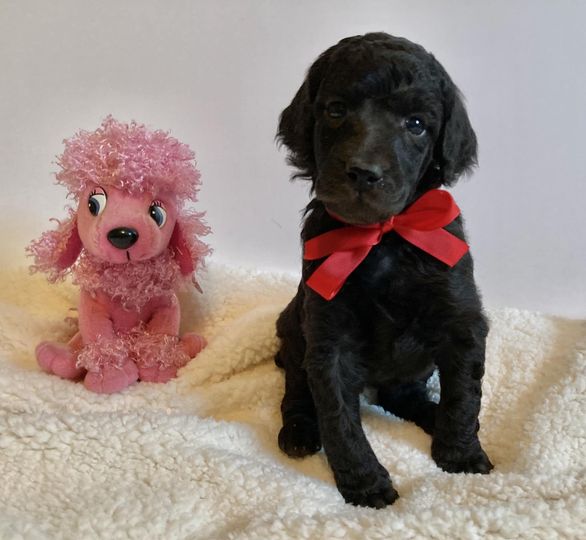 **Please fill out puppy application for current puppies or plans ONLY.**
This info. helps match puppies with their new families.
Please take filling out our questionnaire seriously
as this also helps us decide whether to plan for a future litter.



All of our puppies come with a two-year health guarantee which also includes a spay/neuter contract. They leave with their own personal health record listing their vaccinations and wormings up to that point. They are sent with a gift bag that contains a sample of their food and parting gifts.
We could have your next loving companion,
obedience or therapy dog
retriever or runing partner.
welcoming a Rivers Edge poodle to your family!
Attention!! We have received some questionnaires without any contact information. Please note that we can not directly respond to the questionnaire so you need to submit your email or phone number on it if you want us to contact you.

Our parents
are health tested and have documentation!