Quality Standard Poodles in Black, Blue, Apricot, Cream and Parti-colors located in Michigan

UKC Grand Champion Ref Mozaic Got My Shine On
"
"Chiffon" is the beautiful daughter of our AKC ch. Velvet

She is 25 inches tall.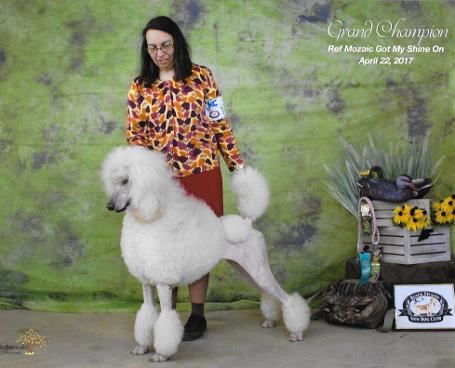 Chiffon earns her UKC Championship as a puppy over adult dogs.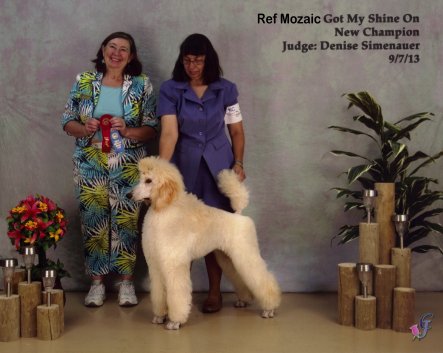 Attempted to show Chiffon in AKC conformation but she resisted having her topknot hair put in rubberbands to the point of breaking the ends so we had to make the hard decision to allow her the freedom from growing long lengths of hair for this venue.

This was her first AKC show as a 6 month old puppy.