Q
uality standard poodles in black, blue, apricot, cream and occasionally parti-colors in Michigan
Mozaic Cocoa Creme
Cocoa is considered an agouti Sable from our imported silver and white parti,
CeCe
bred to someone else's black and cream phantom.
She is a smaller girl of about 21" tall and has kept her natural tail and dew claws.
She likes to retrieve toys and is very cuddly.
She was quite the surprise as she was the last and only girl in a litter of 11 puppies!!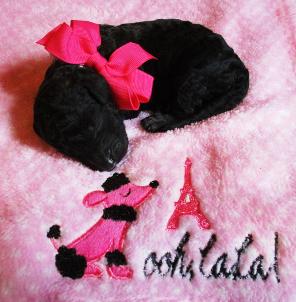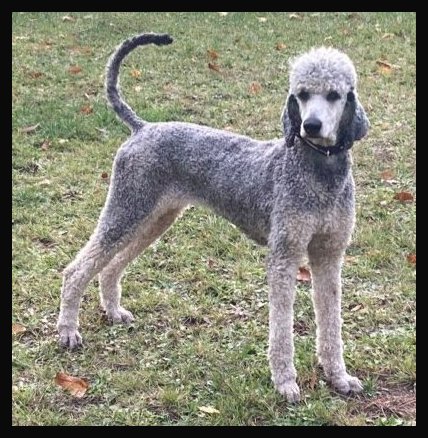 Coat color change on Sables are always amazing....photos below from left to right are from about five weeks old to current.
C