Quality standard poodles in black, blue, apricot, cream and parti-colors located in Michigan


UKC Ch Mozaic Unique Phenomenon aka "Naomi"

Naomi is our 4th generation of multi-colored poodles but our 2nd generation of phantoms.
She is a great granddaughter of our Angelique(parti) who we discovered
carried a number of different patterns besides the parti colors.
Naomi's grandma, "Unique" was our first Sable who we then bred to a phantom.
Mariah came on the scene from that breeding who was our "first" phantom.
We then bred her to a tri-color parti who carried for phantom and we were
excited when we recieved a whole litter of phantoms....one being our Naomi.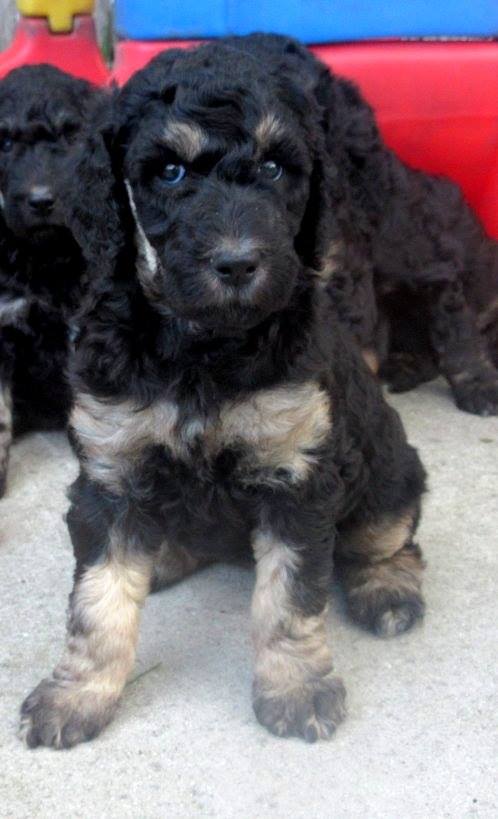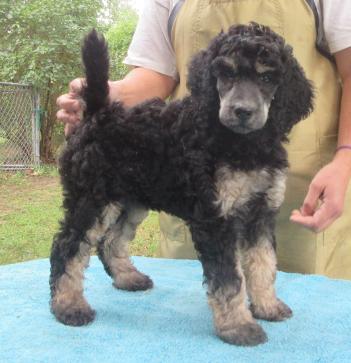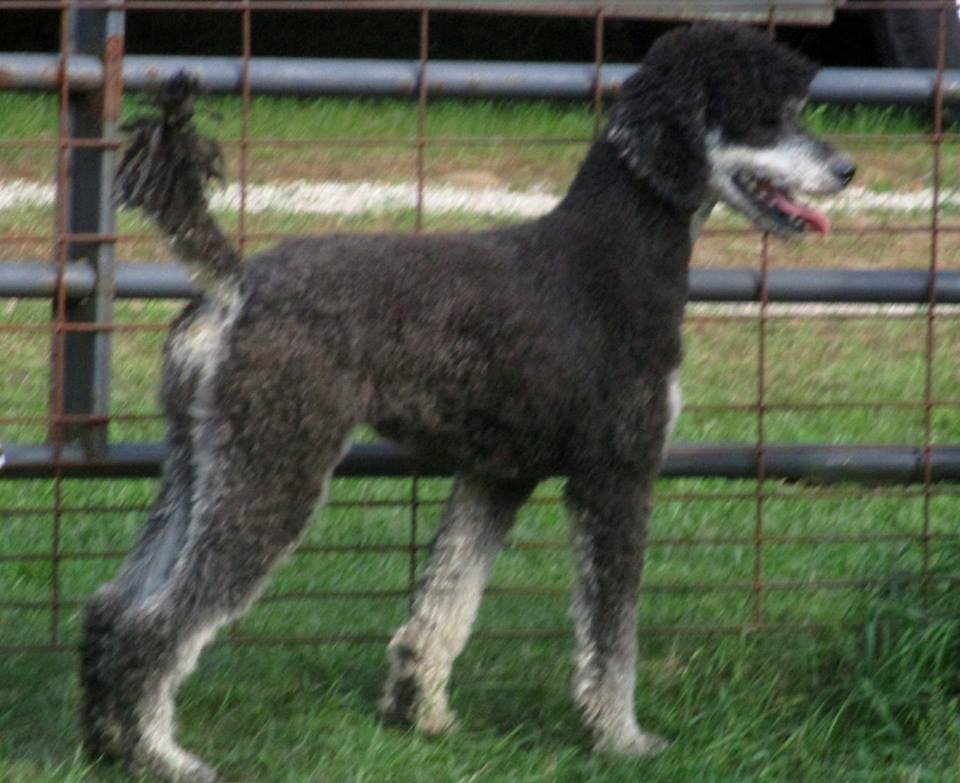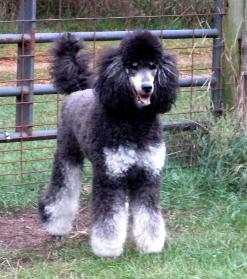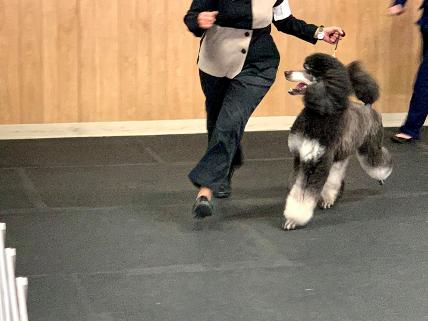 Earning her Championship at Whitmore Lake show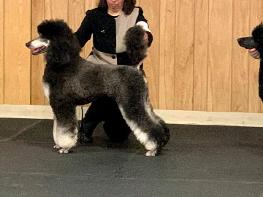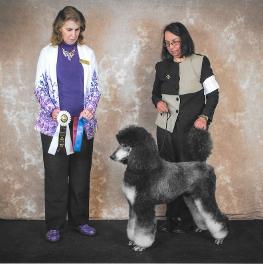 Earning a pass toward her Grand Champion title.
>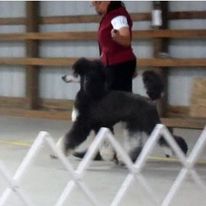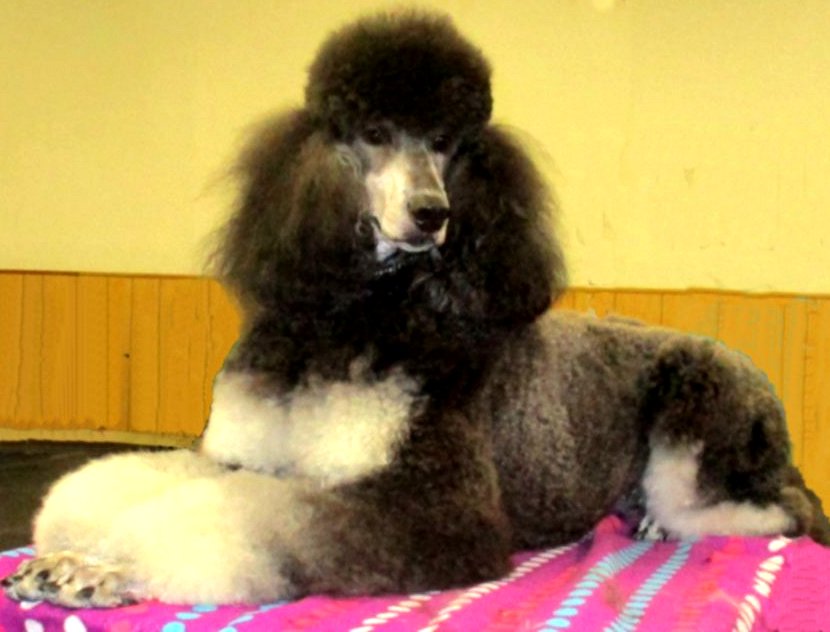 Earning Best Female at Premier...retriever club specialty. The only show she went to in summer of 2019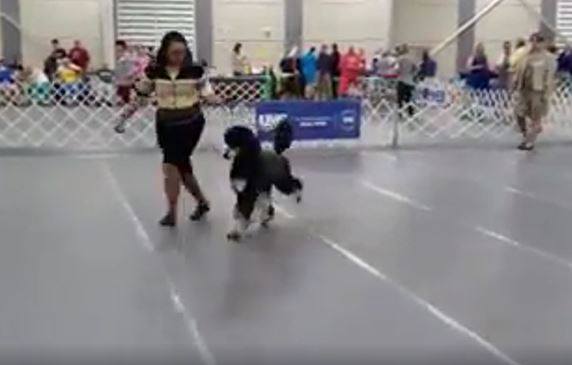 Naomi's DNA health test results are below. To view her hips, eyes and cardiac results you must go to https://www.ofa.org
and type in her registered name. She has qualified for a CHIC #