Quality Standard Poodles in Black, Blue, Apricot, Cream and Parti colors located in Michigan
UKC RBIS Grand Ch., IABCA Ch. Mozaic Unique Sequel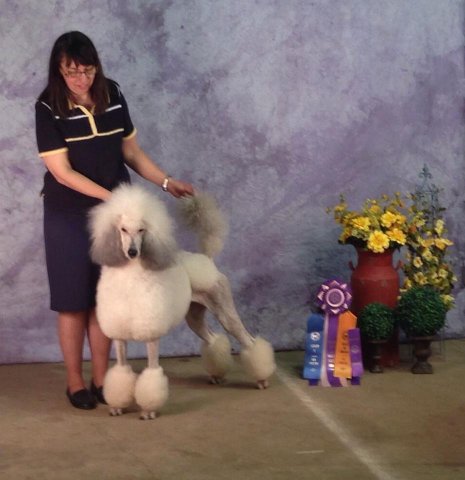 Everyone who has met Nikki falls in love with her including the judges who judged her to her Grand Championship!
She is our 2nd generation "Sable" Grand Champion. Her mom is our Unique.

Nikki is a part of our Foster program. She lives with our friend, Ruth.
Nikki earned the 4th spot in UKC top ten for Multicolored Poodles in 2014.
She is the first Sable to manage this honored recognition at this level.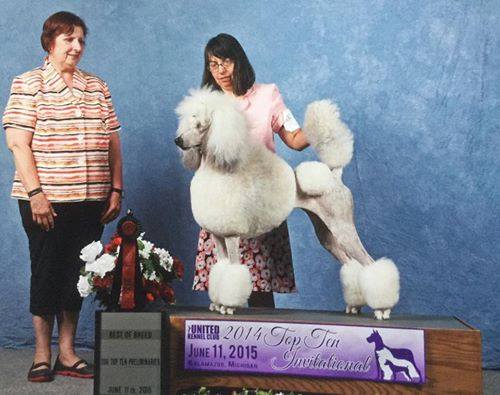 Here are some of Nikki's color changes from 5 weeks to 12 weeks.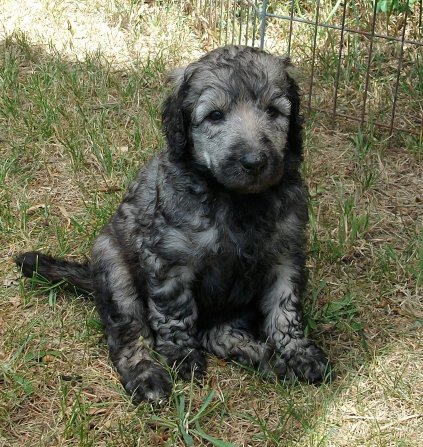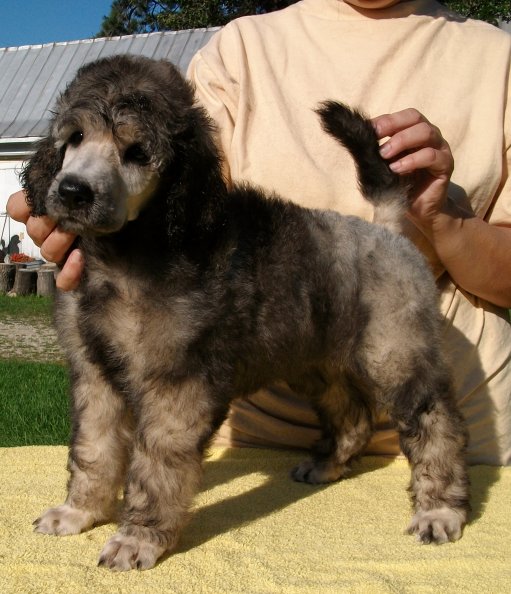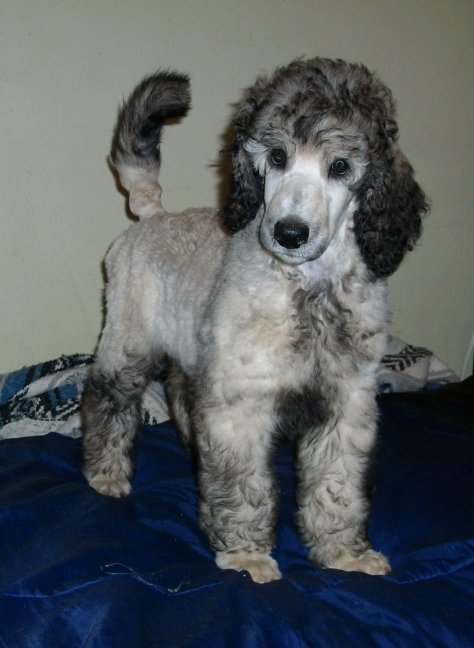 Group wins in the UKC Gun Dog group.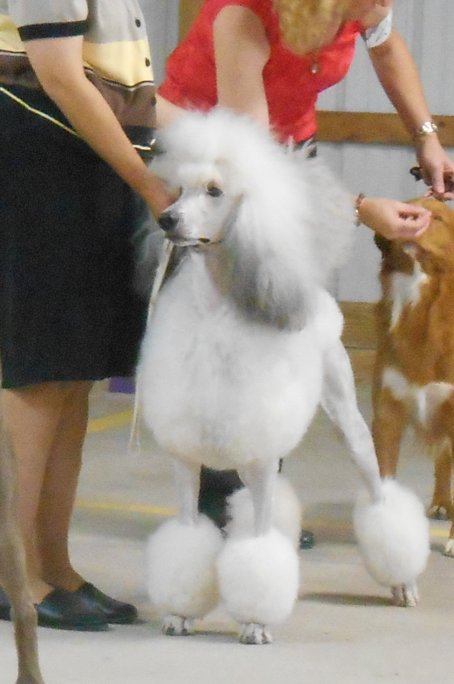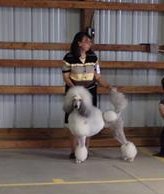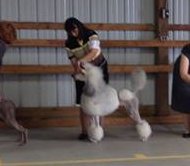 Nikki showing and earning her IABCA champion title with her mom, Ruth.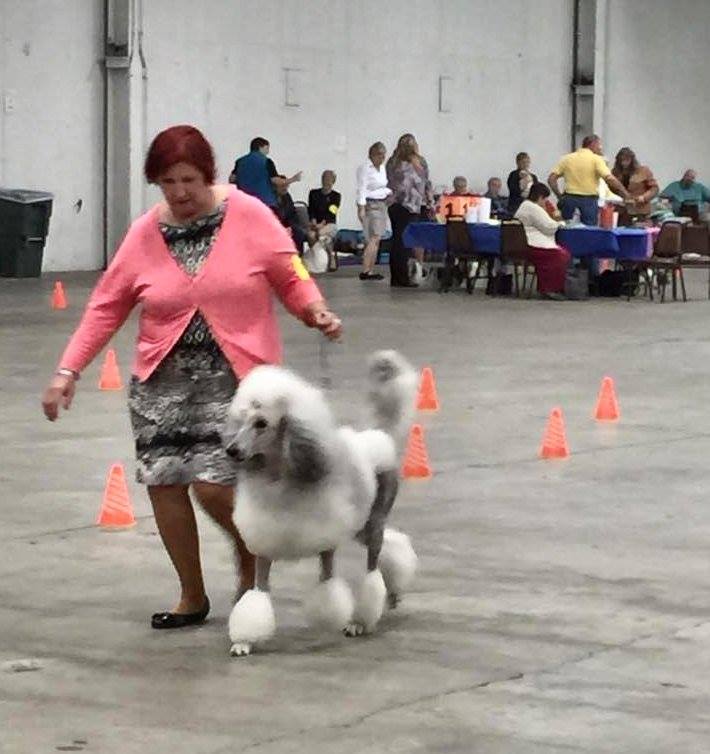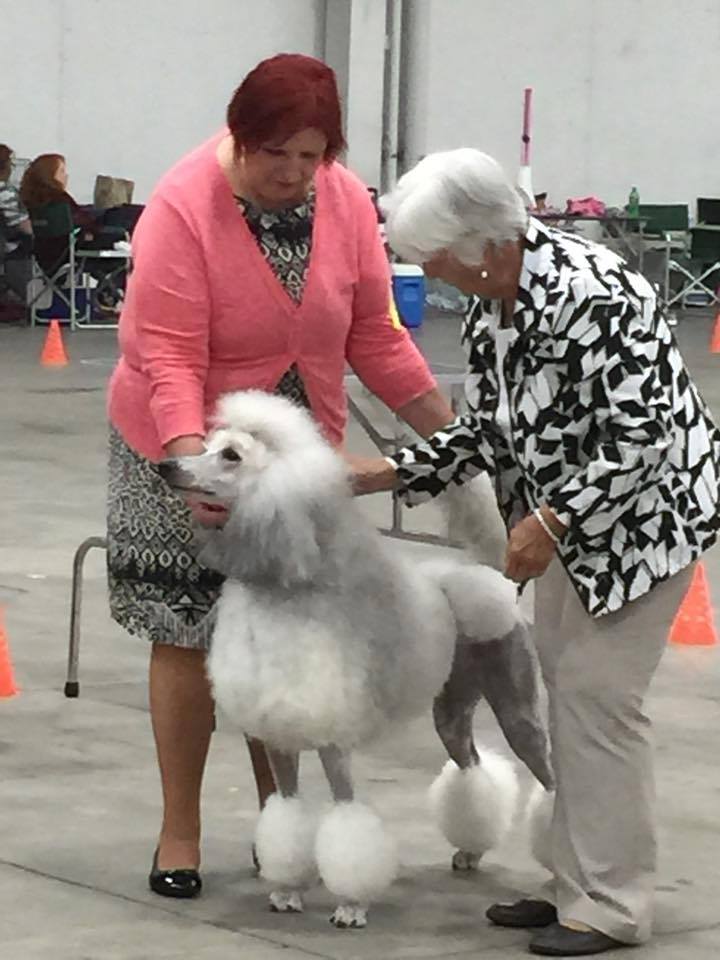 Nikki wears this modified continental below perfectly!