Quality Standard Poodles in black, blue, apricot, cream and occasionally particolors
UKC Ch Rivers Edge Raquel La Rouge
Raquel is our first homebred Apricot Champion.
Raquel is our Princess around the house.
It's all about Raquel. She is very light on her feet and playful.
She loves collecting, whether it be a shoe, sock or dog toy.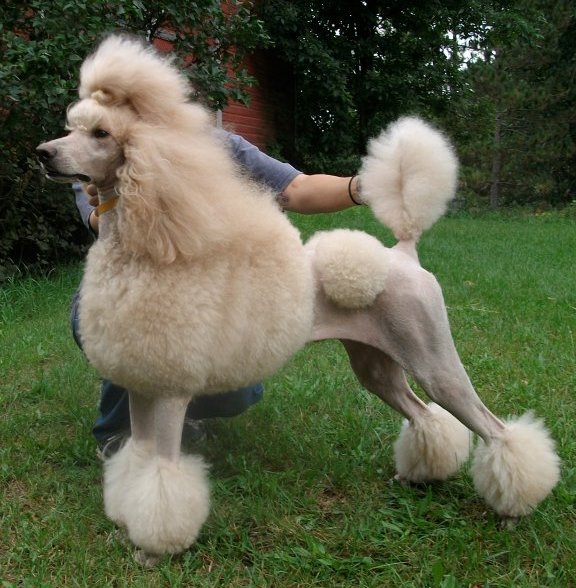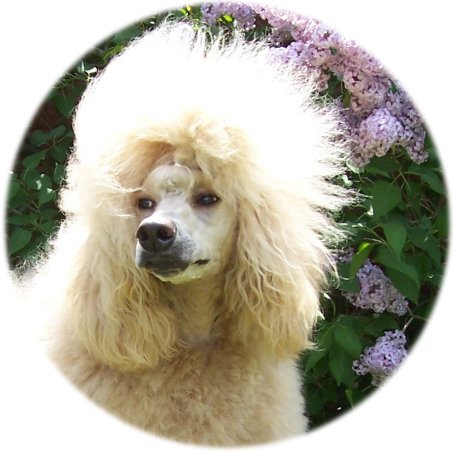 She has the most beautiful expression.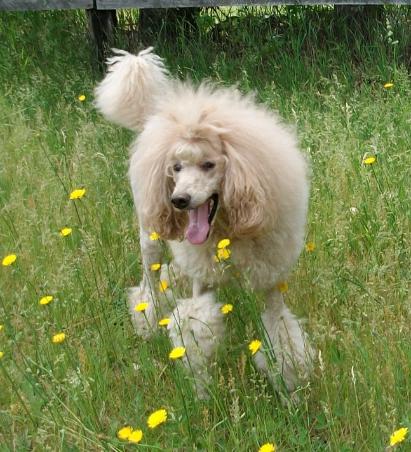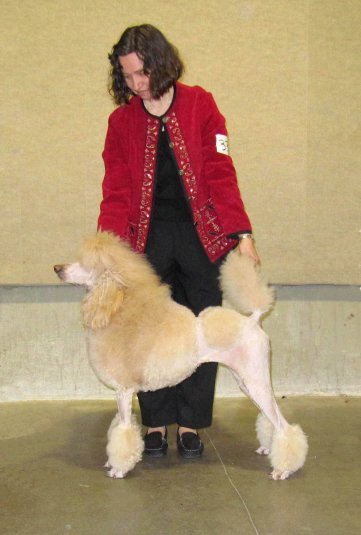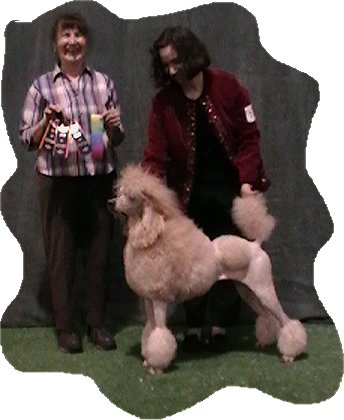 No hair spray allowed in UKC shows.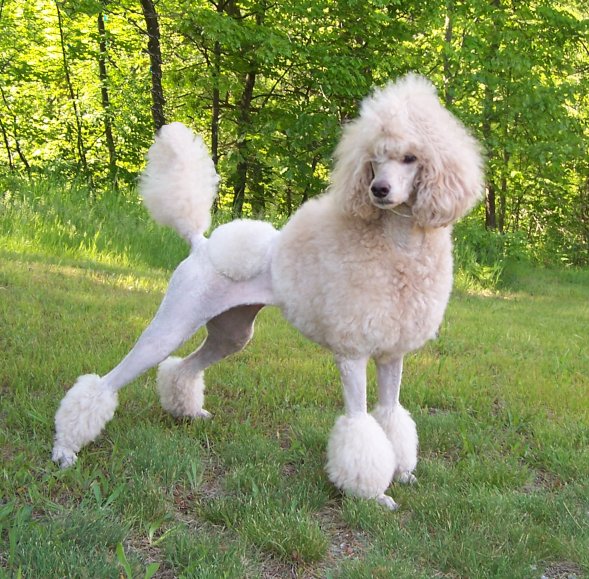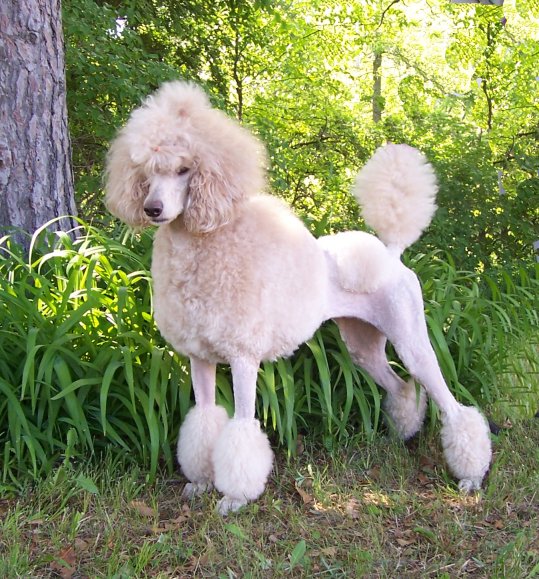 Trying to grow some more hair.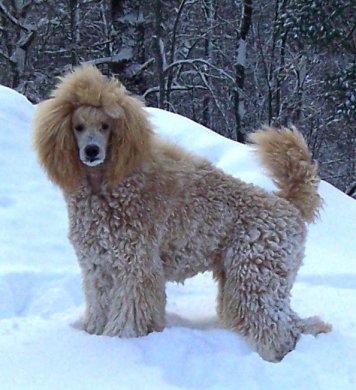 We called these photos our "Snow Lion"